Main page / Brands / NATURA SIBERICA / SUPER SIBERICA PROFESSIONAL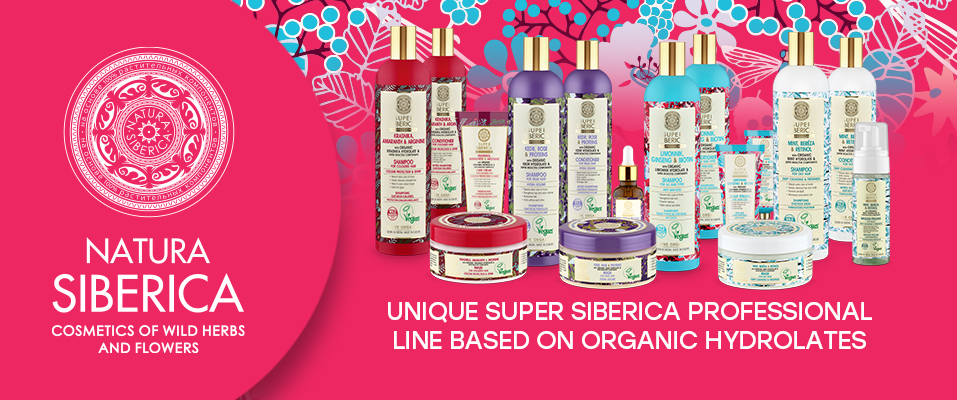 We have taken a step into the future and have created a unique Super Siberica Professional line based on organic hydrolates – a concentrated cocktails of the vitamins and minerals received from wild Siberian plants by distillation. Hydrolates working effectively in couple with modern active components provide hair with professional salon treatment.
Super Siberica hair care products aim at intensive hydration and restoration of the hair structure, ensuring wonderful gloss and fill them pleasant aroma and each Super Siberica product is Vegan certified. It means that the products do not contain animal products or byproducts and that they have not been tested on animals. The certified logo is easily visible on package to consumers interested in Vegan products and helps vegans to shop without constantly consulting ingredient lists.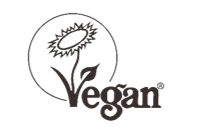 COMPLETE HAIR EXPERTISE IN 4 NEW LINES
- 20 new skus to care for all hair conditions
LIMONNIK, GINSENG & BIOTIN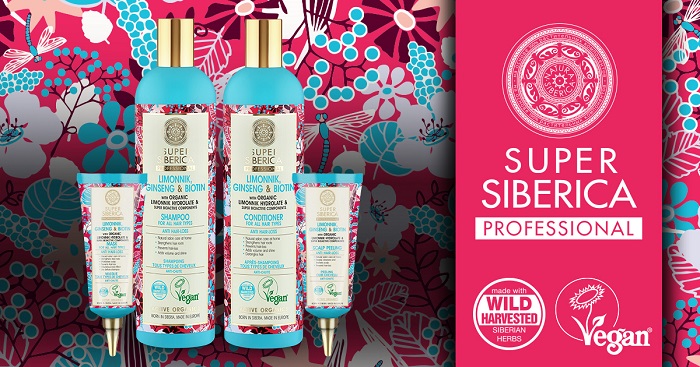 KRASNIKA, AMARANTH & ARGININ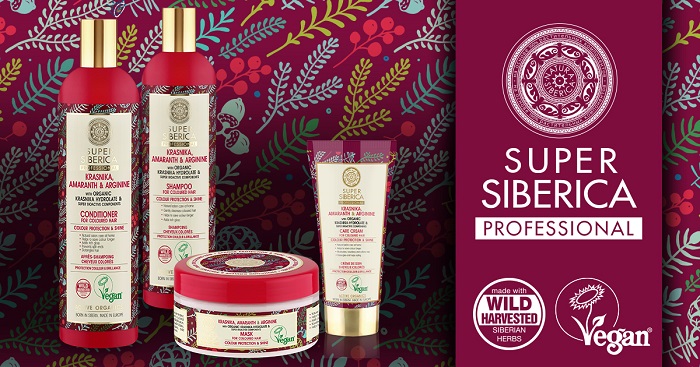 MINT, BERРЃZA & RETINOL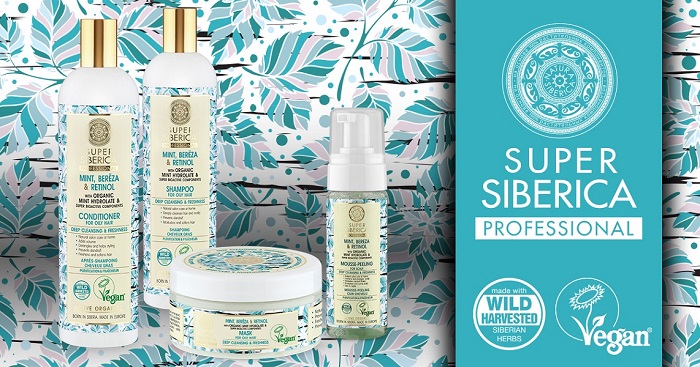 KEDR, ROSE & PROTEINS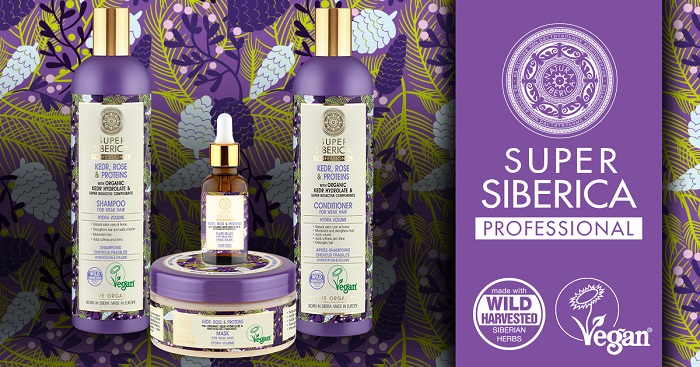 Super Siberica Professional KRASNIKA AMARANTH & ARGININ
Super Siberica Professional LIMONNIK GINSENG & BIOTIN
Super Siberica Professional KEDR ROSE & PROTEINS
Super Siberica Professional MINT BERЁZA & RETINOL