Main page / Brands / NATURA SIBERICA / Natural Siberian TOOTHPASTE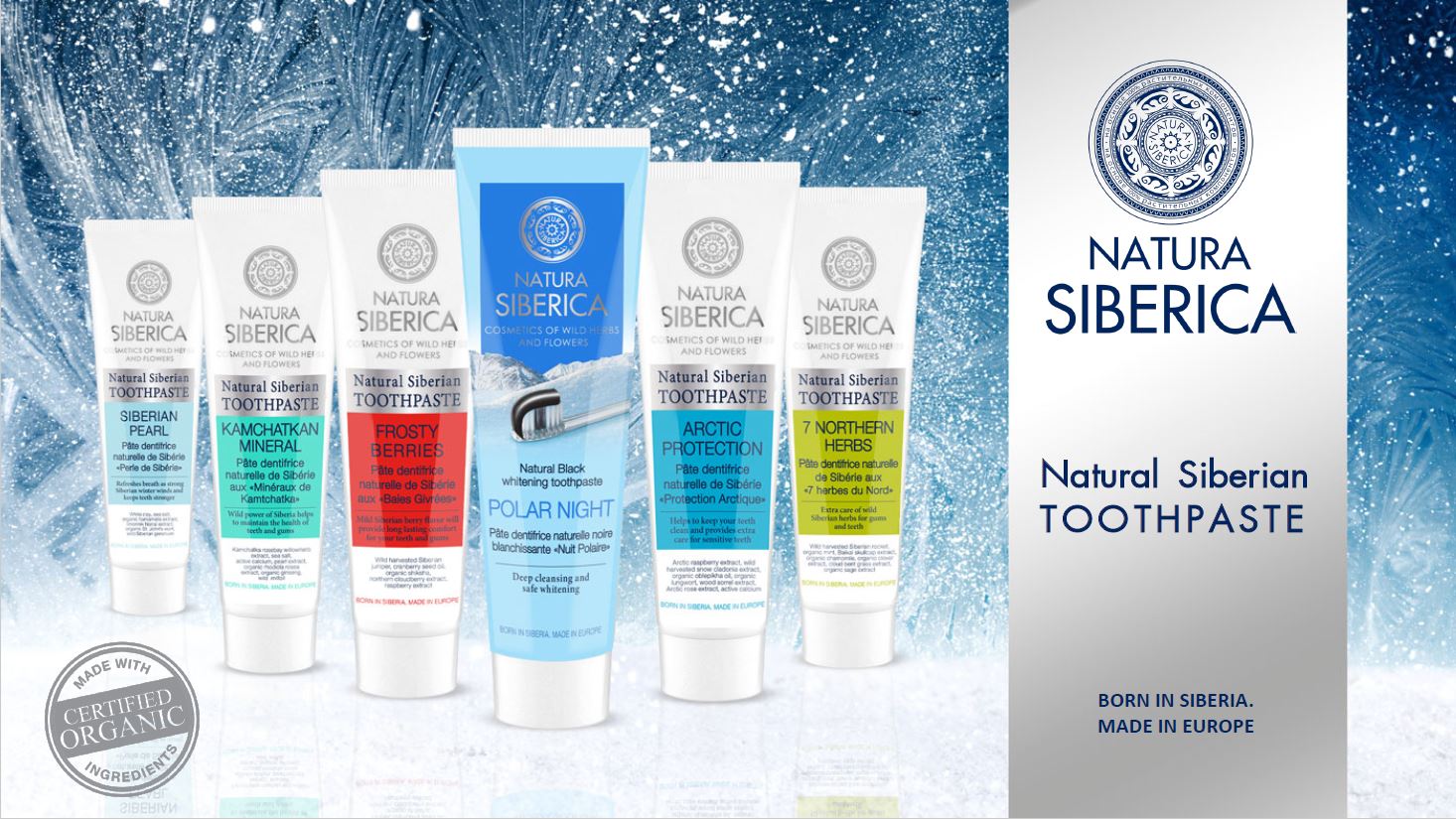 UNIQUE ACTIVE INGREDIENTS
Natura Siberica natural toothpastes contain unique extracts of herbs and berries, grown on our farms and hand-picked in the wild north nature.
We use fresh extracts of herbs and plants that are rich in beneficial properties. The high efficiency of each ingredient provides the maximum preventive effect at home.
SAFETY, ENVIRONMENTAL FRIENDLINESS AND QUALITY GUARANTEE
All Natura Siberica toothpastes are safe and suitable for daily use. Does not contain synthetic antiseptics - triclosan and chlorhexidine, the content of the foaming substance is minimal. All products do not contain sodium lauryl sulfate and fluorine. The production is certified in accordance with GMP and ISO 9001 standards.