Main page / Brands / NATURA SIBERICA / NATURA SIBERICA CAVIAR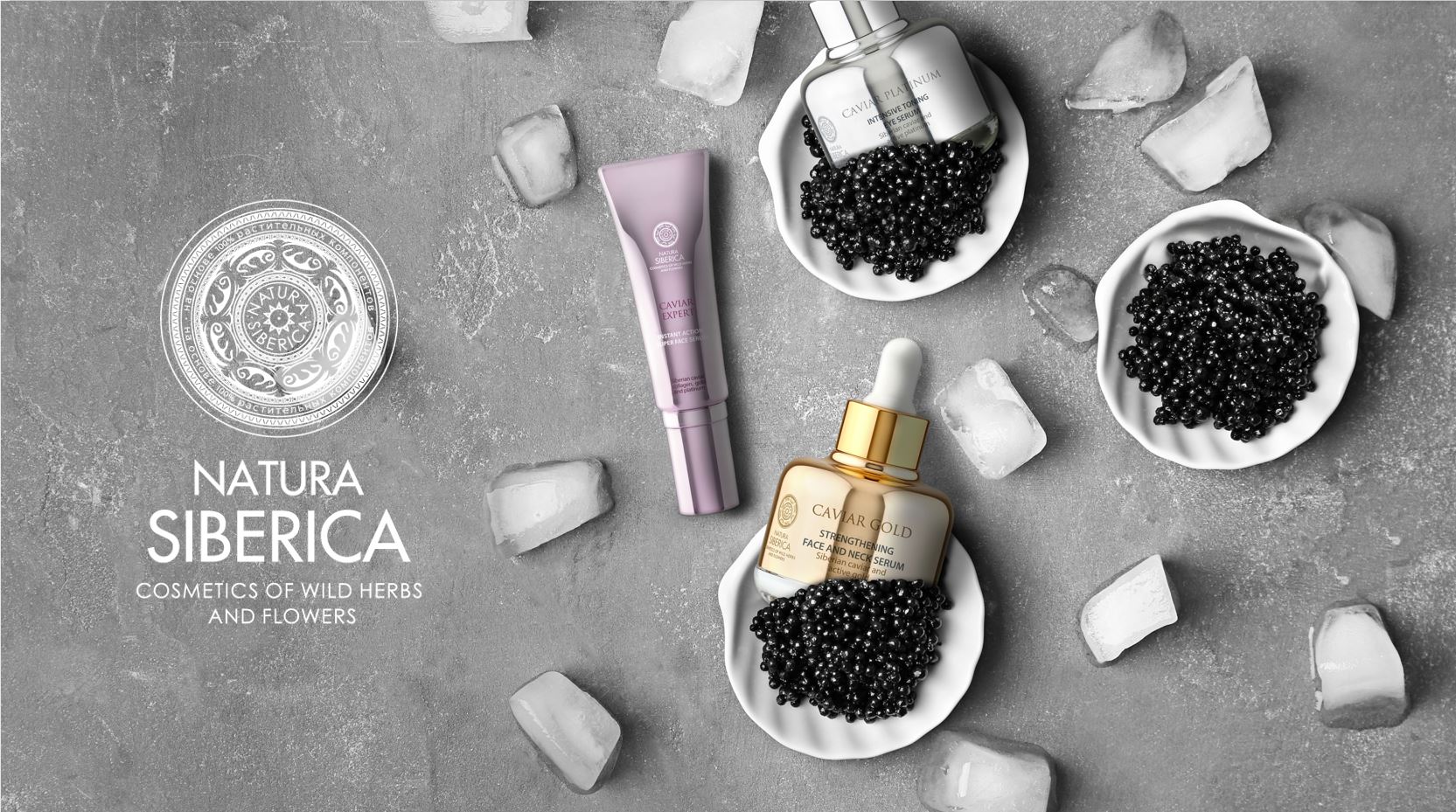 Experts from Natura Siberica

laboratory

have created a new unique line that consists of four collections to make your skin look young and perfect.
Caviar Collagen collection combines exceptional properties of BLACK CAVIAR, HERBAL COLLAGEN, and HERBAL MOISTURIZING COMPLEX - a unique complex of wild plants to help prolong the youthfulness, freshness and beauty of your skin.
Caviar Gold collection combines exceptional properties of black caviar and precious liquid gold with a specially created Wild Herbal Energizing Complex - complex of unique wild Siberian plants to grant you the gift of youth and beauty, to lift the skin and to smooth out wrinkles.
Caviar Platinum collection embodies unique properties of black caviar, precious platinum and Active Northern Lifting Complex - an innovative natural complex of wild Siberian adaptogenic plants known for their almost miraculous restoring features. Caviar Platinum treatments produce a powerful rejuvenating effect providing it with a "secure shield" from external damage.
Caviar Expert collection combines the power and effectiveness of Caviar Collagen, Caviar Gold and Caviar Platinum lines to provide complete skin care targeting five areas: moisturizing, wrinkle-filling, masking imperfections, matifying and fighting skin's ageing.
ROYAL CAVIAR
CAVIAR COLLAGEN
CAVIAR GOLD
CAVIAR PLATINUM
CAVIAR EXPERT