Main page / Brands / NATURA SIBERICA / FRESH SPA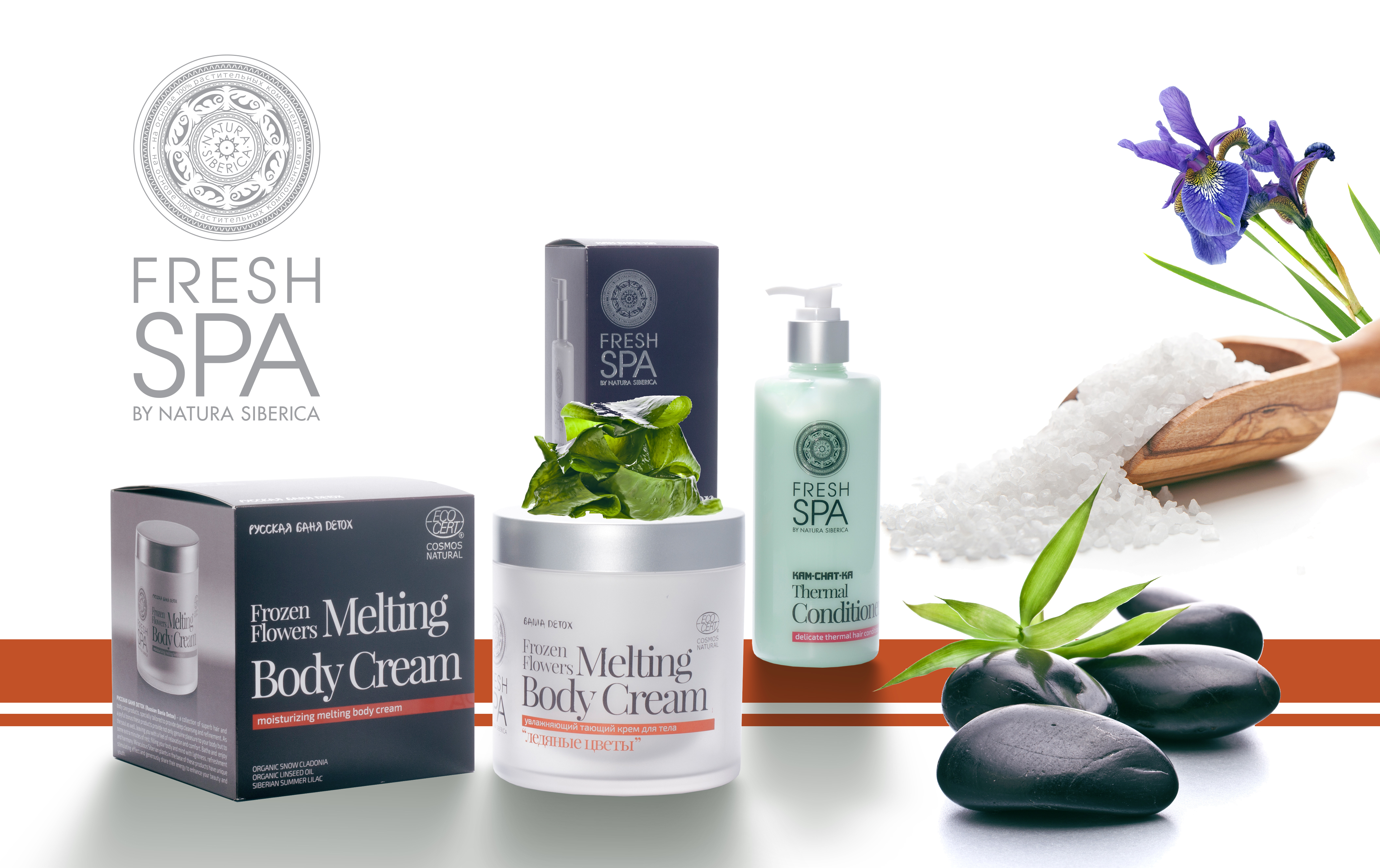 Fresh Spa by Natura Siberica
Is a luxury collection of skin and hair care products based on natural ingredients. The highest potential of Arctic wild nature is delivered
by the most up-to-date innovations applied.
Enjoy the miraculous strength and energy of wild nature at home or at a professional SPA while using melting textures, enveloping aromas and effective organic compositions.
From Fresh Spa range two products such as Russkaja Bania Detox Energizing Body Scrub Salty Honey and Russkaja Bania Detox Steamy Herbs Nourishing Foot Cream are certified by Ecosert Cosmos, which guarantees natural composition, as well as the absence of the SLS, parabens and silicones.