Main page / Brands / NATURA SIBERICA / S.O.S. creams for hand / SOS HAND CREAM 75ml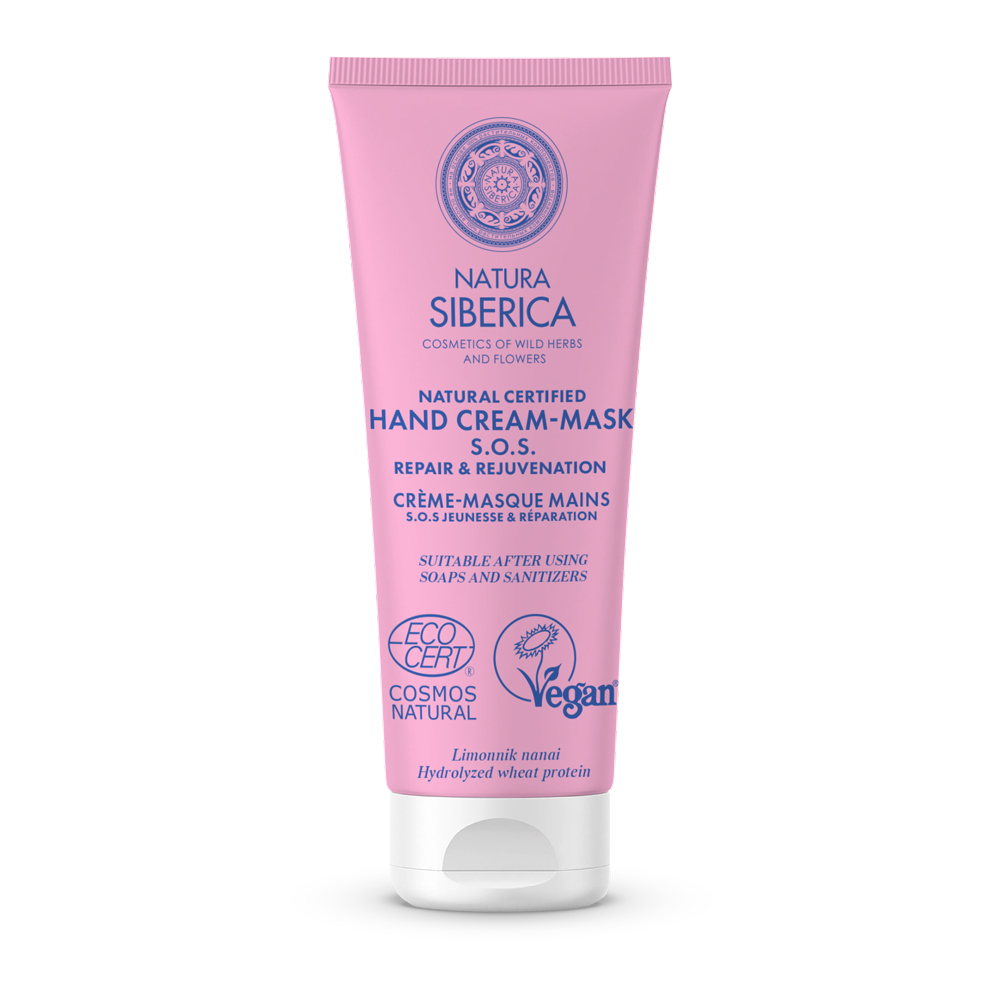 SOS Repair&Rejuvenation hand cream
REAL HAND SKIN RESCUE.
Deeply nourishes and moisturizes dry skin, restoring softness and comfort for a long time, provides reliable protection and helps to maintain youth.
Organic Limonnik Nanai extract softens and eliminates overdrying, nourishes the skin with nutrients.
Hydrolyzed Wheat protein deeply nourishes, promotes the synthesis of collagen, while maintaining youth of the skin.
SUITABLE AFTER USING
SOAPS AND SANITIZERS
Volume: 75 ml