Main page / Brands / NATURA SIBERICA / S.O.S. creams for hand / SOS HAND CREAM 75ml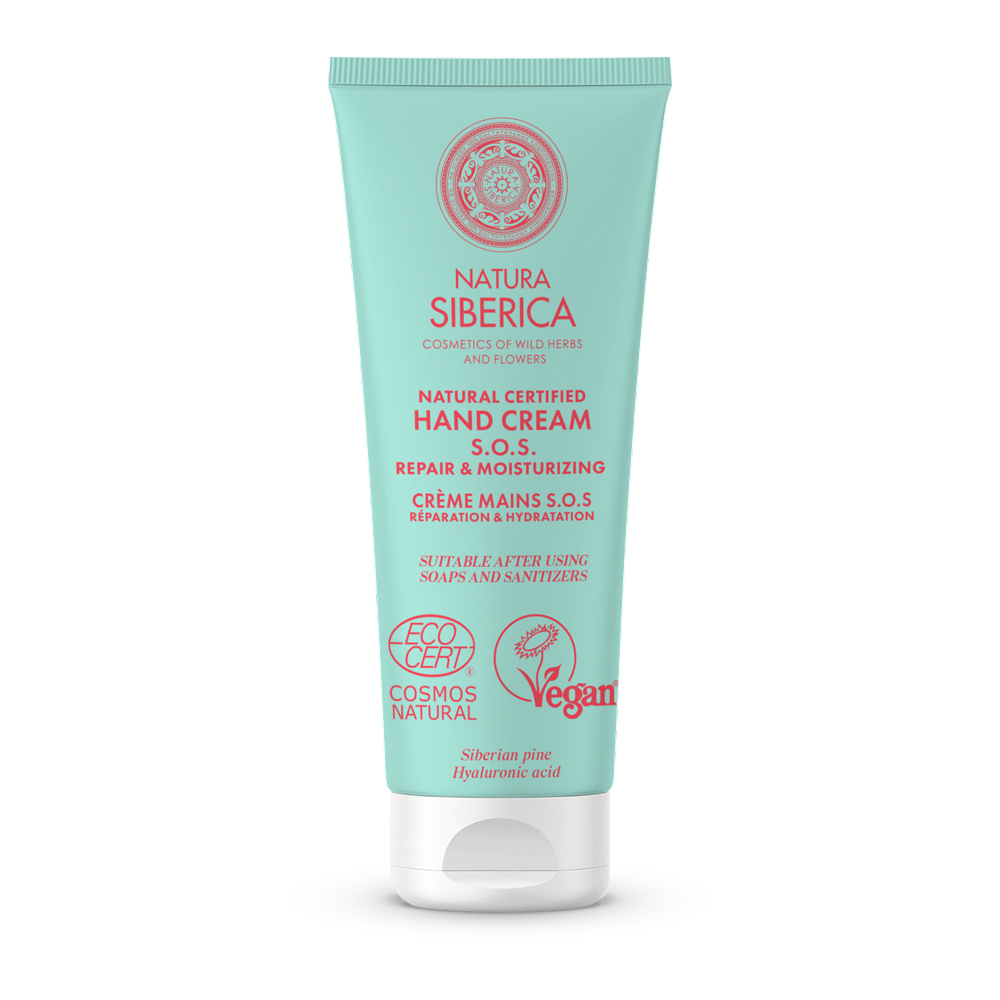 SOS Repair&Moisturizing hand cream
REAL HAND SKIN RESCUE.
Intensively MOISTURIZES and helps RESTORE even very dry skin, bringing back a sense of comfort, ELIMINATES TIGHTNESS, ENHANCING SOFTNESS and SMOOTHNESS.
Organic Siberian Pine oil, rich in vitamins, macro and microelements, effectively nourishes the skin and removes the feeling of tightness.
Hyaluronic acid provides powerful hydration, maintaining hydrolipidic balance for a long time.
SUITABLE AFTER USING
SOAPS AND SANITIZERS
Volume: 75 ml