Main page / Brands / NATURA SIBERICA / S.O.S. creams for hand / SOS HAND CREAM 250ml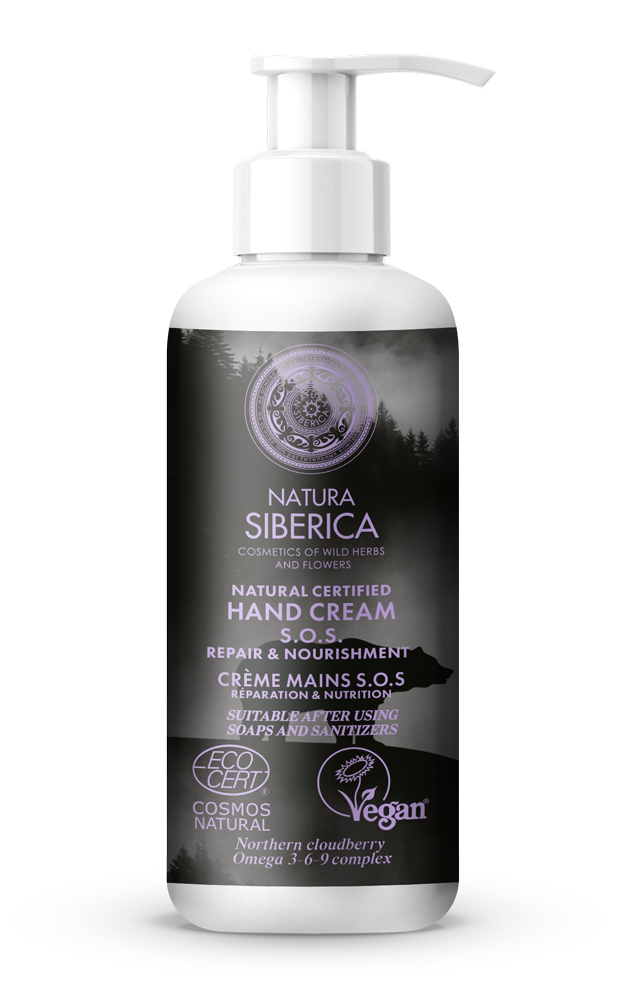 SOS Repair&Nourishment hand cream
REAL HAND SKIN RESCUE.
Deeply NOURISHES dry skin of your hands, PREVENTS OVERDRYING and LEAVING HANDS SOFT and VELVETY.
Omega 3-6-9 complex has an intensive nourishing and restorative effect, returns a feeling of comfort.
Northern Cloudberry extract contains valuable fatty acids that moisturize the skin and increase the ability to protect it from aggressive environmental damages.
SUITABLE AFTER USING
SOAPS AND SANITIZERS
Volume: 250 ml