Main page / Brands / NATURA SIBERICA / OBLEPIKHA C-BERRICA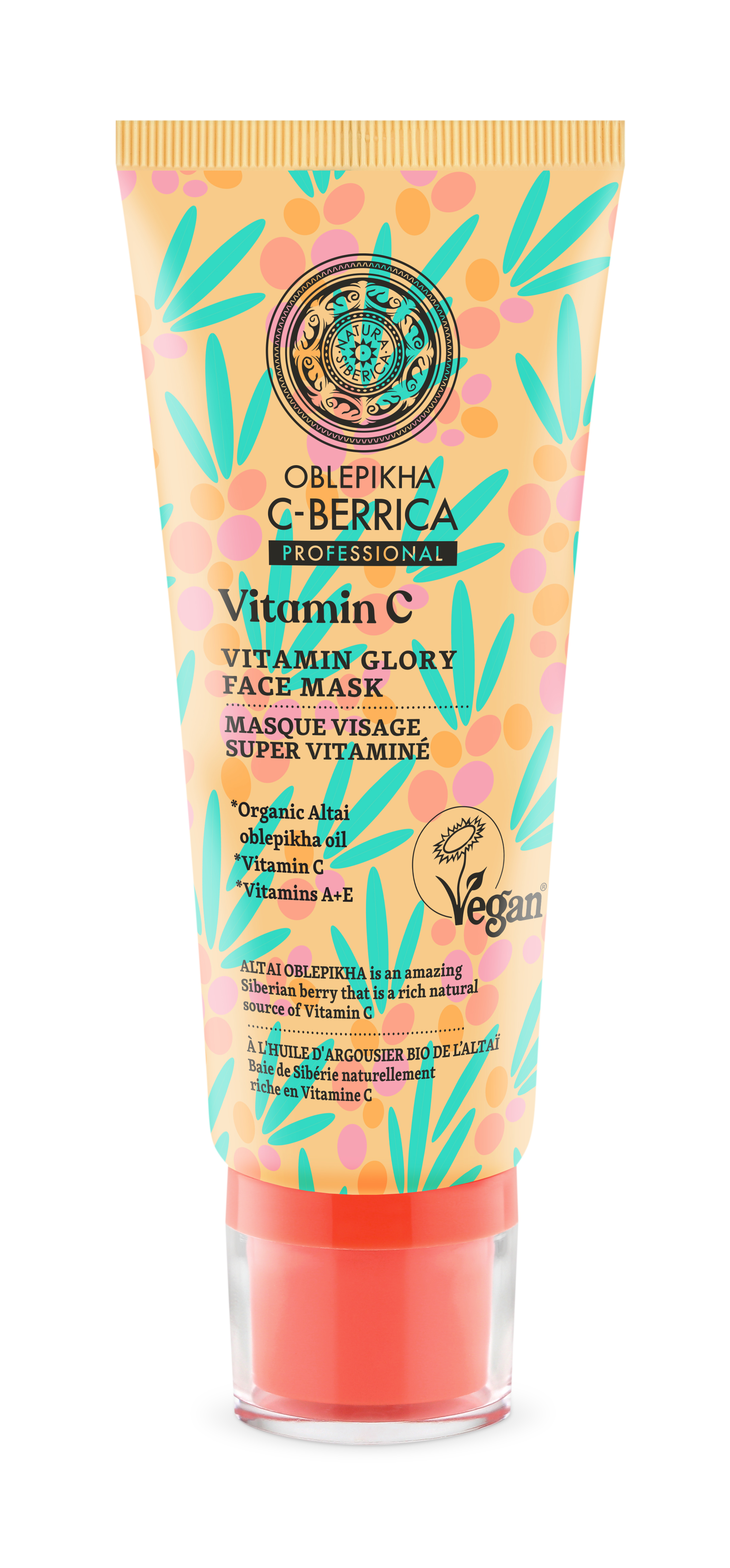 VITAMIN GLORY FACE MASK
THIS MASK, ENRICHED WITH ESSENTIAL VITAMINS, SMOOTHES SKIN AND HELPS TO ELIMINATE SIGNS OF FATIGUE, RESTORING ITS NATURAL TONE AND ENERGY.
Organic Altai oblepikha hydrolate promotes the overall health of the skin by boosting elasticity and hydration.
Vitamin C helps to enhance your skin's natural defense system, speeding up the repair process.
Vitamin A contributes to maintaining healthy skin and boost skin radiance.
Vitamin E is a powerful antioxidant that skin loves; it helps minimize signs of premature aging, keeping your skin hydrated and firm.
Volume: 100 ml