Main page / Brands / NATURA SIBERICA / OBLEPIKHA C-BERRICA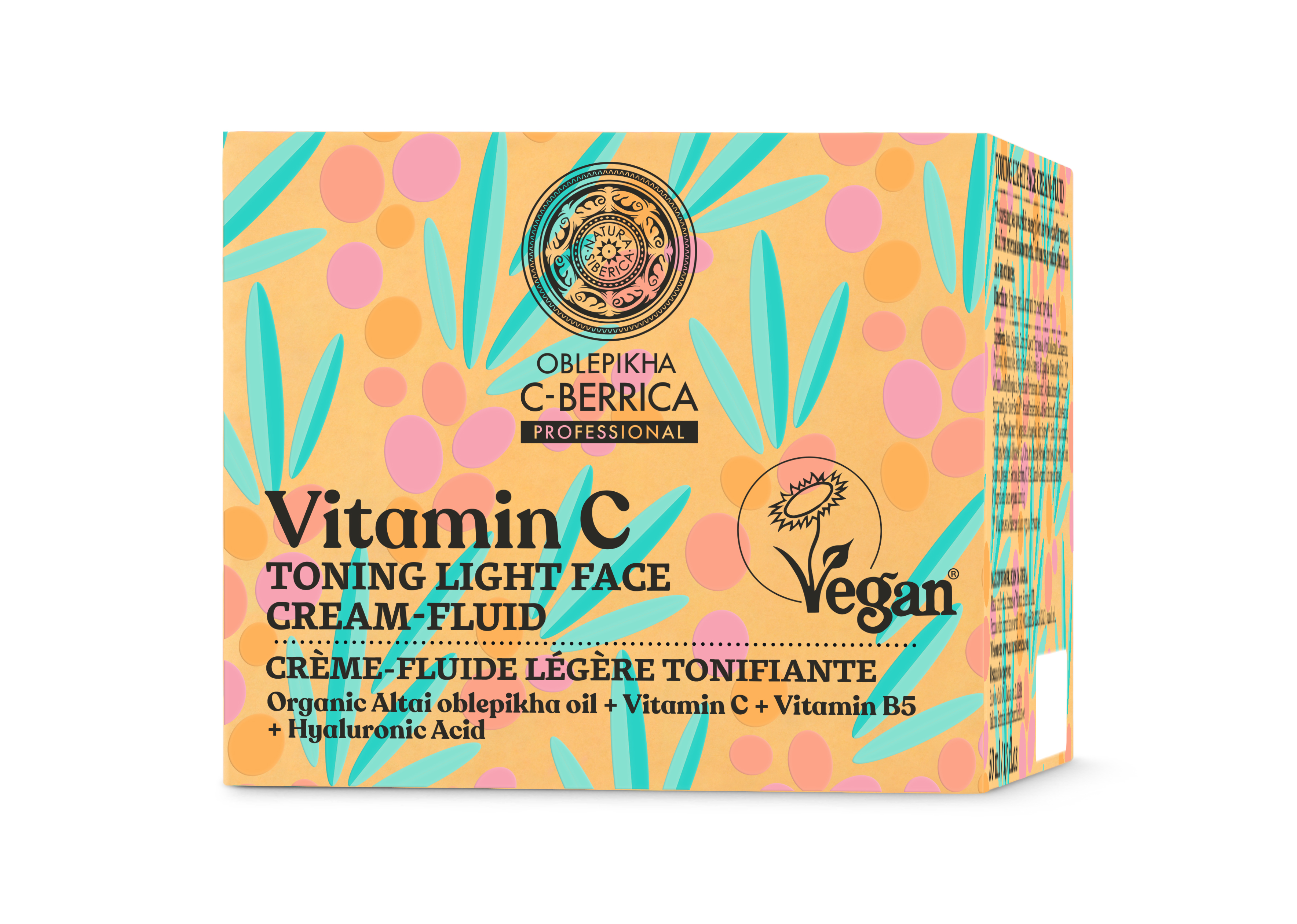 TONING LIGHT FACE CREAM-FLUID
THIS CREAM GIVES YOUR SKIN ENERGY FOR THE WHOLE DAY!
IT PROTECTS SKIN FROM EXTERNAL ENVIRONMENTAL INFLUENCES, PROVIDING FRESHNESS AND SMOOTHNESS.
Organic Altai oblepikha oil hydrates the skin and promotes the formation of collagen, a structural protein essential for skin's youthfulness.
Vitamin C helps to enhance your skin's natural defense system, speeding up the repair process.
Vitamin B5 is a natural hydrator; it soothes, softens and supports good-looking skin.
Volume: 50 ml