Main page / Brands / NATURA SIBERICA / OBLEPIKHA C-BERRICA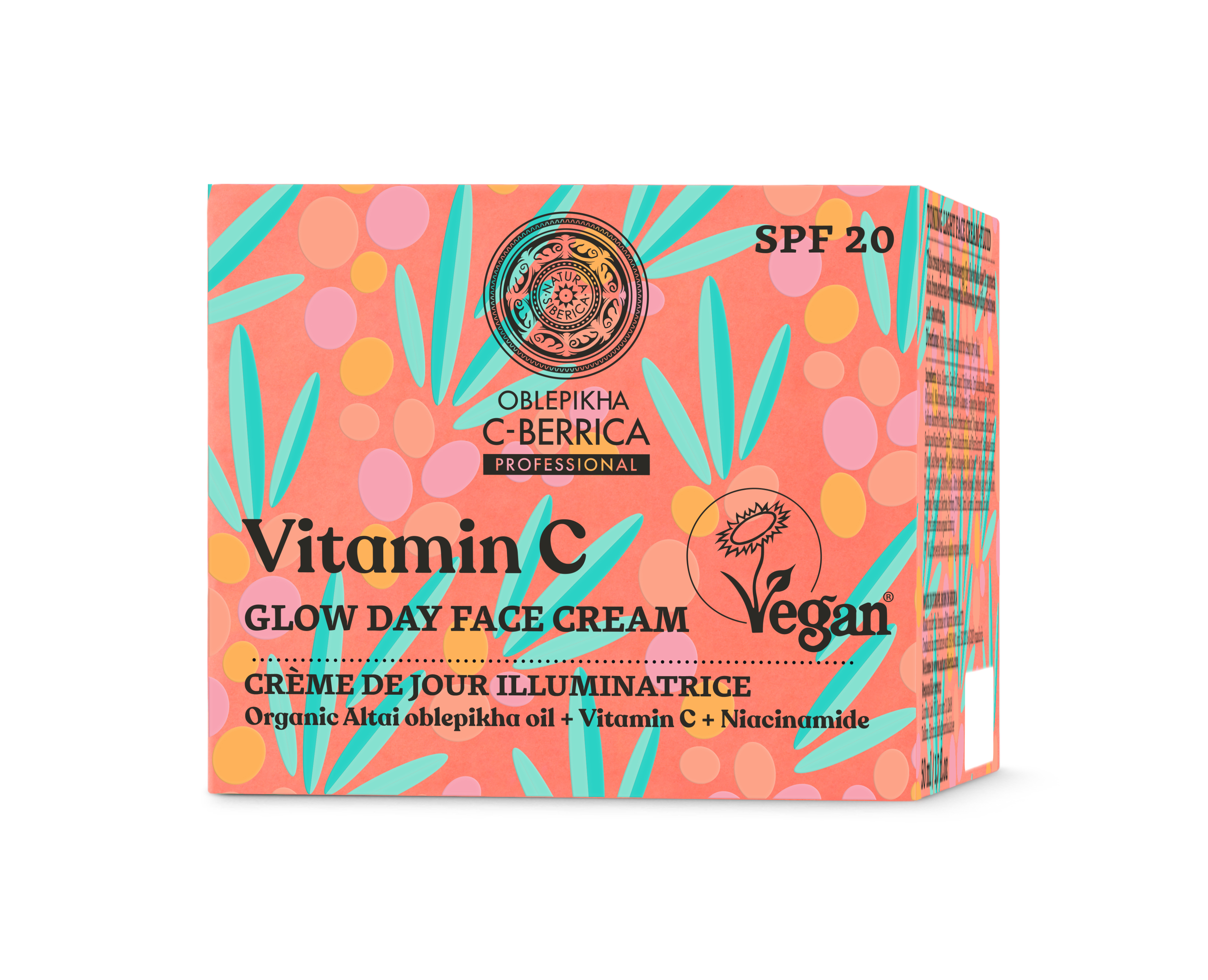 GLOW DAY FACE CREAM
THIS CREAM WAS SPECIALLY MADE TO COMBAT THE STRESSES FROM CITY LIFE!
REFRESHES YOUR SKIN AND LEAVES IT WITH A NATURAL GLOW, REDUCING SIGNS OF STRESS AND TIREDNESS.
Organic Altai oblepikha oil hydrates the skin and promotes the formation of collagen, a structural protein essential for skin's youthfulness.
Vitamin C helps to enhance your skin's natural defense system, speeding up the repair process.
SPF 20
Volume: 50 ml