Main page / Brands / NATURA SIBERICA / OBLEPIKHA C-BERRICA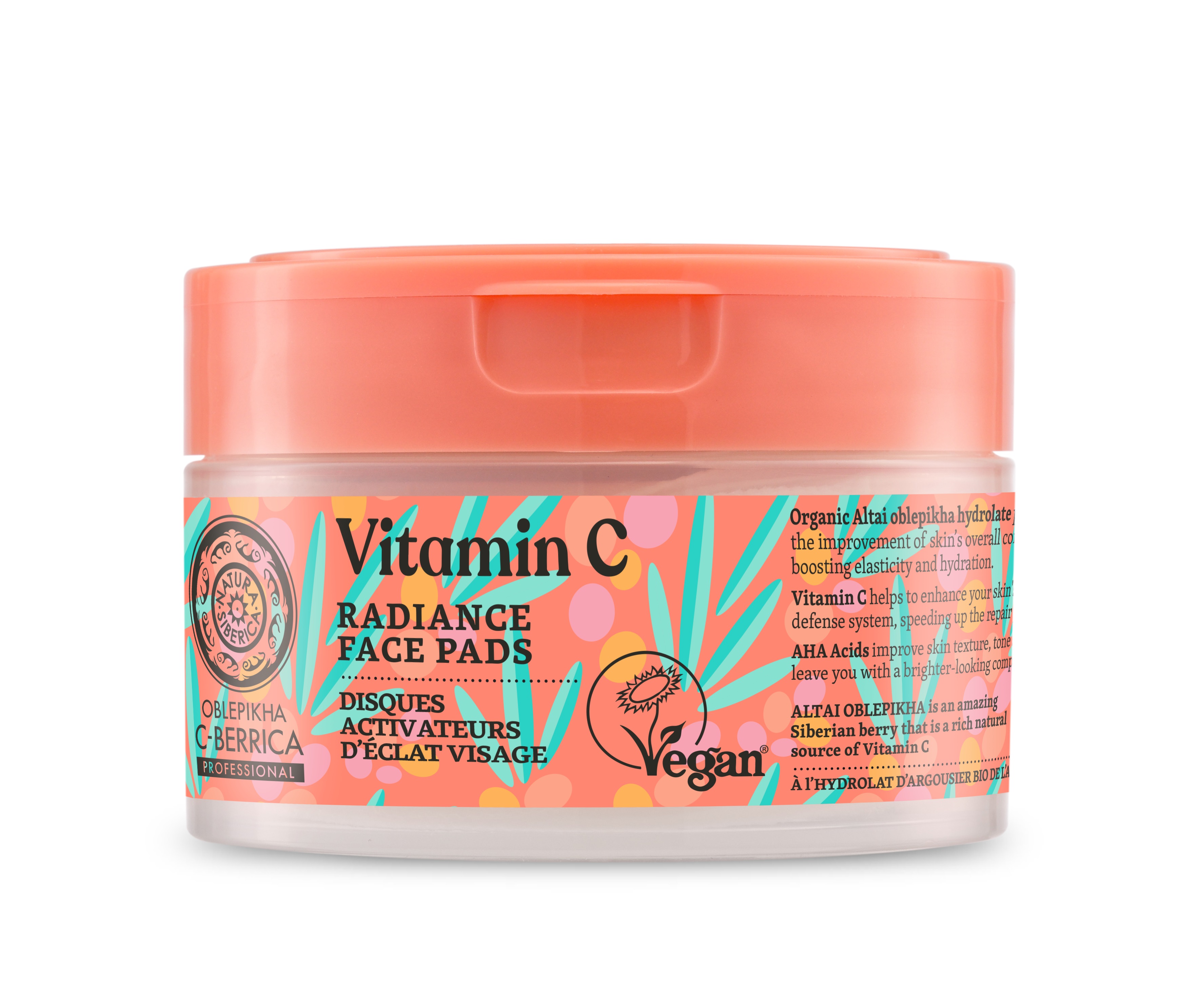 RADIANCE CLEANSING FACE PADS
THESE PADS ARE SPECIALLY DESIGNED TO BE YOUR 'MUST- HAVE' DAILY HELPER FOR FACE CARE ROUTINE.
THEY REFRESH AND TONE SKIN, HELP TO IMPROVE YOUR SKIN'S APPEARANCE.
Organic Altai oblepikha hydrolate promotes the overall health of the skin by boosting elasticity and hydration.
Vitamin C helps to enhance your skin's natural defense system, speeding up the repair process.
PHA Acids
Volume: 20 pcs