Main page / Brands / NATURA SIBERICA / OBLEPIKHA C-BERRICA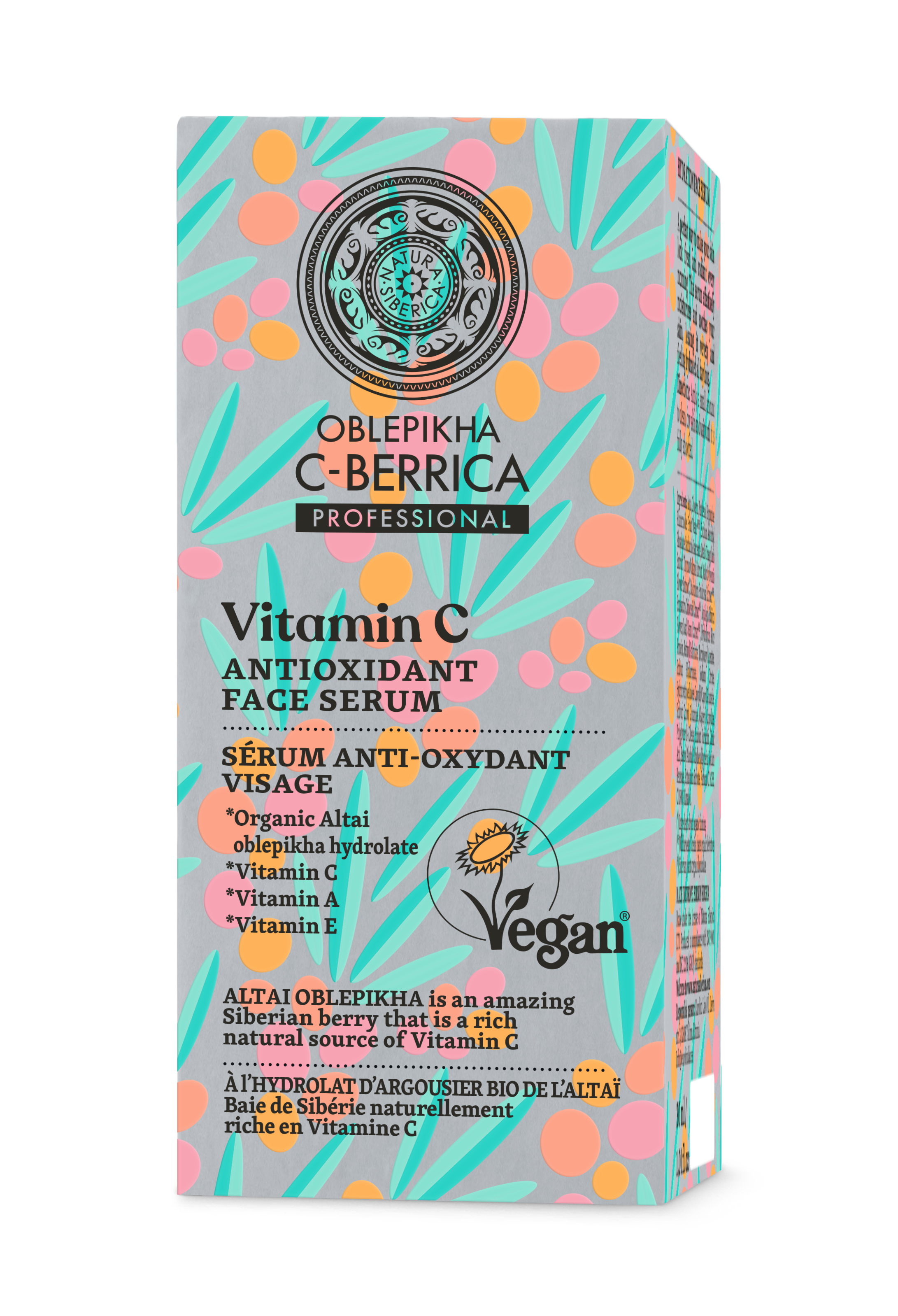 ANTIOXIDANT FACE SERUM
THIS FACE SERUM HELPS TO IMPROVES SKIN'S
APPEARANCE, GIVES A FRESH COMPLEXION AND AWAKENS SKIN'S NATURAL RADIANCE.
Organic Altai oblepikha hydrolate promotes the overall health of the skin by boosting elasticity and hydration.
Vitamin C helps to enhance your skin's natural defense system, speeding up the repair process.
Vitamin A contributes to maintaining healthy skin and boost skin radiance.
Vitamin E is a powerful antioxidant that skin loves; it helps minimize signs of premature aging, keeping your skin hydrated and firm.

Volume: 30 ml