Main page / Brands / NATURA SIBERICA / OBLEPIKHA C-BERRICA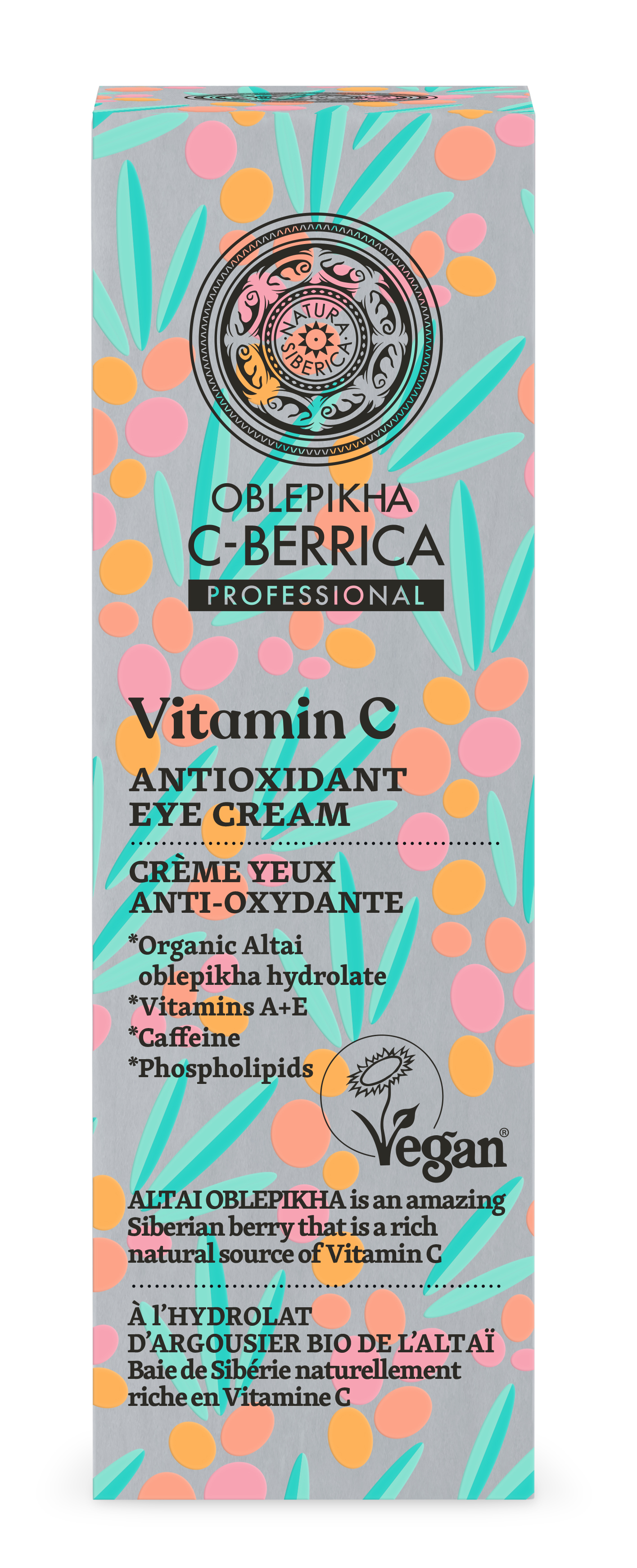 ANTIOXIDANT EYE CREAM
THIS CREAM HELPS TO FIGHT THE SIGNS OF FATIGUE AND STRESS AFTER A LONG DAY. YOU'LL WAKE UP LOOKING FRESH AND RESTED, THANKS TO THE ACTIVE SIBERIAN HERBS WHICH HAVE AMAZING REGENERATIVE PROPERTIES.
Organic Altai oblepikha hydrolate promotes the overall health of the skin by boosting elasticity and hydration.
Vitamin A contributes to maintaining healthy skin and boost skin radiance.
Vitamin E is a powerful antioxidant that skin loves; it helps minimize signs of premature aging, keeping your skin hydrated and firm.
Caffeine
Phospholipids