Main page / Brands / NATURA SIBERICA / LAB BIOME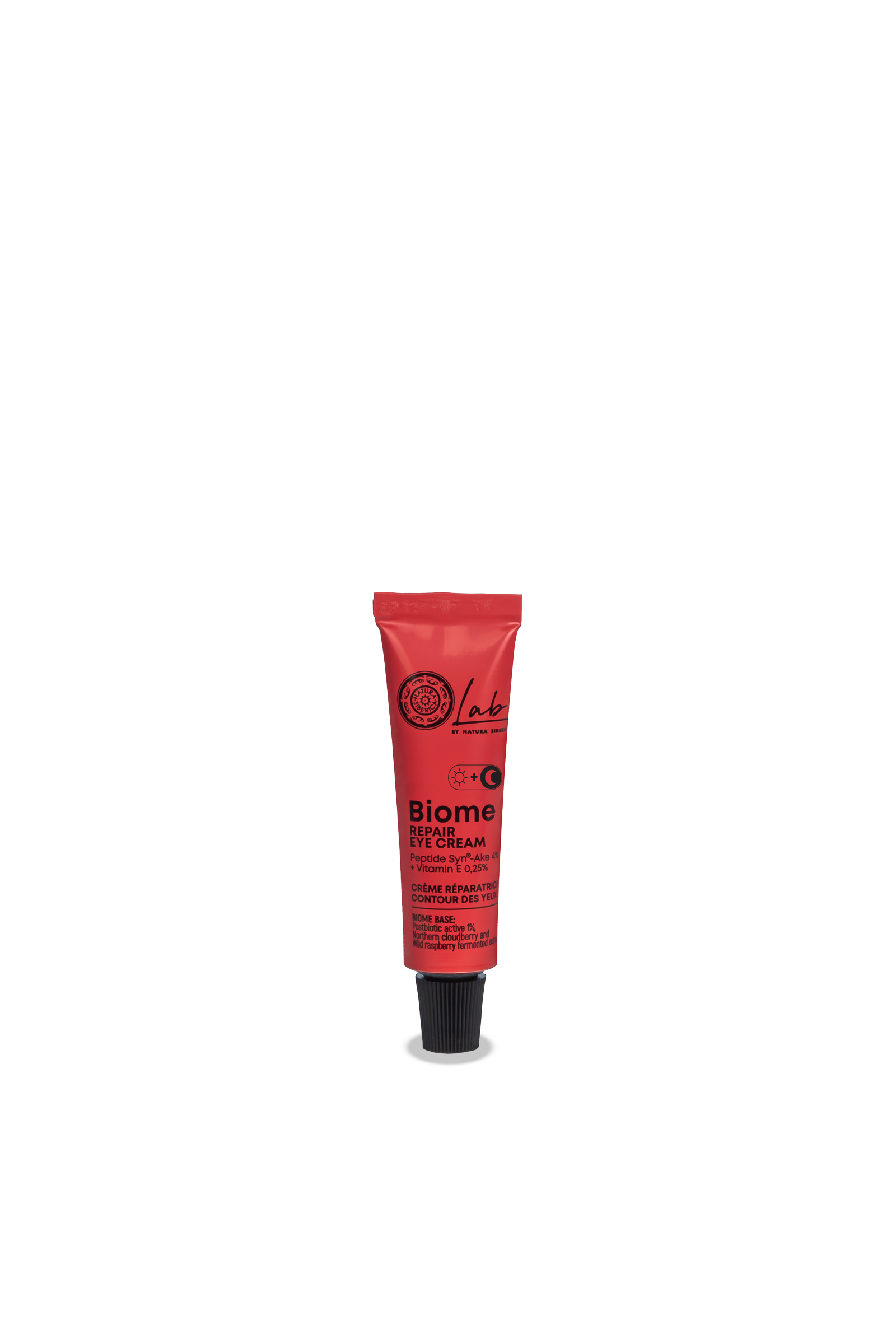 REPAIR EYE CREAM
An indispensable helper for those whose lifestyle presupposes an early start of the day, frequent fatigue and lack of sleep. Restores skin tone and elasticity around the eyes, refreshes, relieves swelling and dark circles.

BIOME BASE
Unique postbiotic active, fermented northern cloudberry and wild raspberry extracts help support your skin's microbiome. They increase your skin's resistance to the effects of an urban lifestyle, enhance skin's radiance and regeneration, while maintaining healthy skin and helping to keep your natural youthful looks.
Peptide SYN®-AKE

Smoothes the skin and fights expression lines.
Vitamin E

Boosts a powerful restorative effect.
Directions: In the morning and in the evening apply a small amount to cleansed dry eye area.
Volume: 10 ml