Main page / Brands / NATURA SIBERICA / LAB BIOME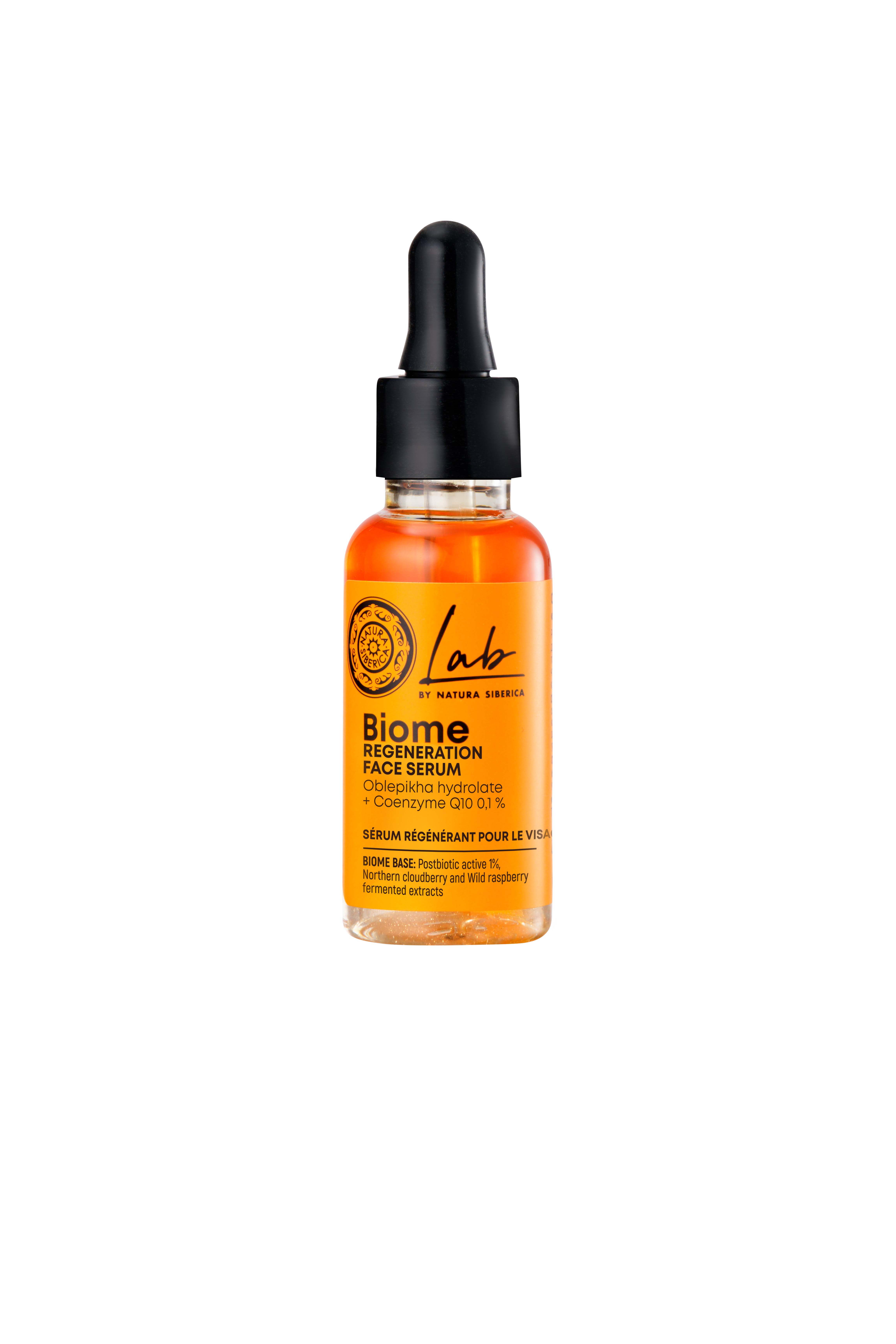 REGENERATION FACE SERUM
Awaken your skin's natural glow. Two precious ingredients in the serum combine to replenish your skin's energy and maintain a perfect complexion.

BIOME BASE
Unique postbiotic active, fermented northern cloudberry and wild raspberry extracts help support your skin's microbiome. They increase your skin's resistance to the effects of an urban lifestyle, enhance skin's radiance and regeneration, while maintaining healthy skin and helping to keep your natural youthful looks.
Organic Altai Oblepikha hydrolate

Promotes the skin improvement by boosting elasticity and hydration.
Coenzyme Q10
A powerful antioxidant that stimulates the production of collagen, and restores your skin's natural firmness.
Directions: In the morning and in the evening apply a small amount to cleansed dry face. Follow with Biome face cream. Shake well before use.
Volume: 30 ml