Main page / Brands / NATURA SIBERICA / LAB BIOME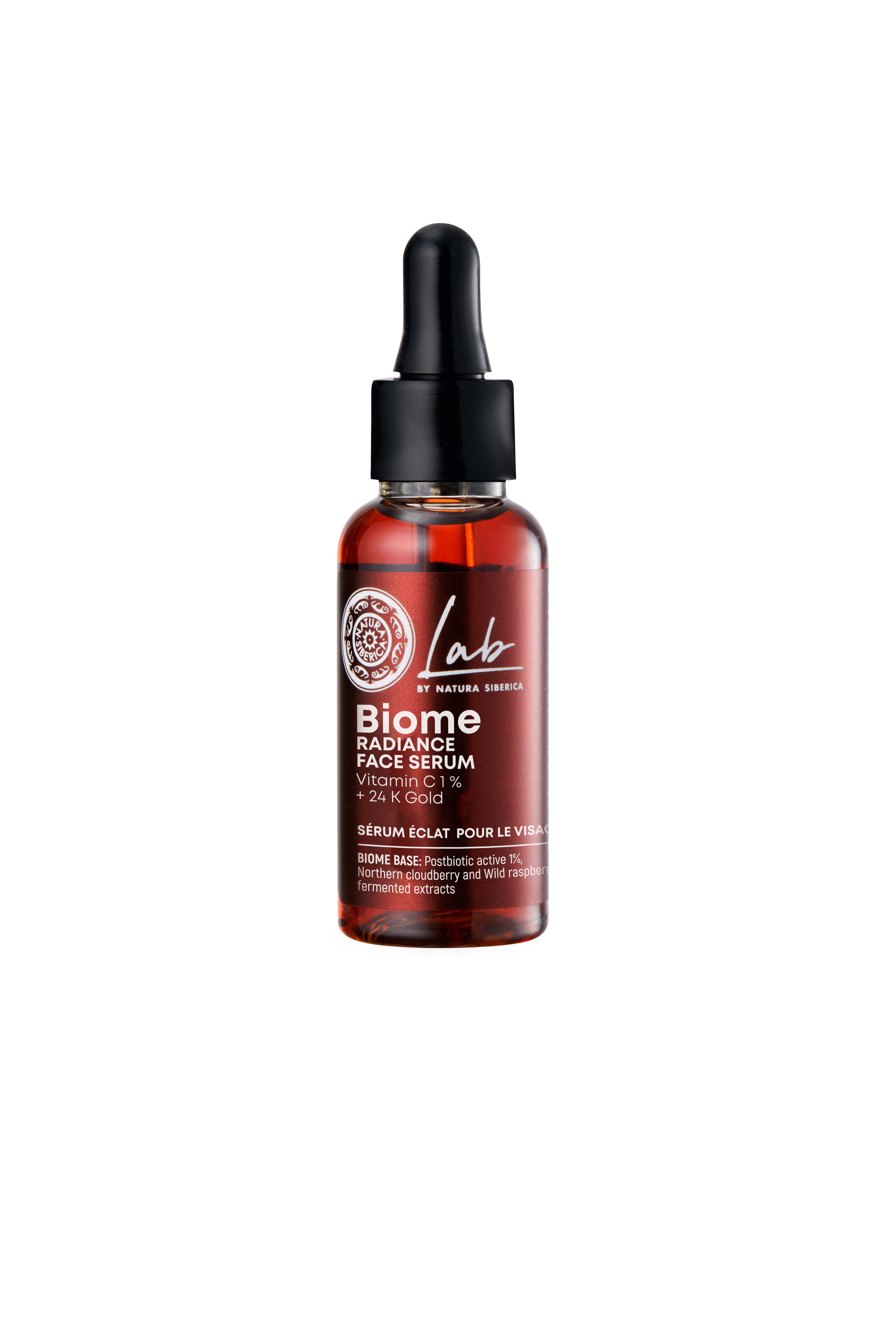 RADIANCE FACE SERUM
A luxurious treatment with micro-particles of gold for an unrivaled result. The unique formula penetrates deep into the skin to restore its natural radiance.

BIOME BASE
Unique postbiotic active, fermented northern cloudberry and wild raspberry extracts help support your skin's microbiome. They increase your skin's resistance to the effects of an urban lifestyle, enhance skin's radiance and regeneration, while maintaining healthy skin and helping to keep your natural youthful looks.
Vitamin C

Improves your skin tone and texture to reveal your natural glow.
24 K gold

Possesses a unique feature – it improves the absorption of active components into the skin while enhancing their effect.
Directions: In the morning and in the evening apply a small amount to cleansed dry face. Follow with Biome face cream. In the morning use cream with SPF.
Volume: 30 ml