Main page / Brands / NATURA SIBERICA / LAB BIOME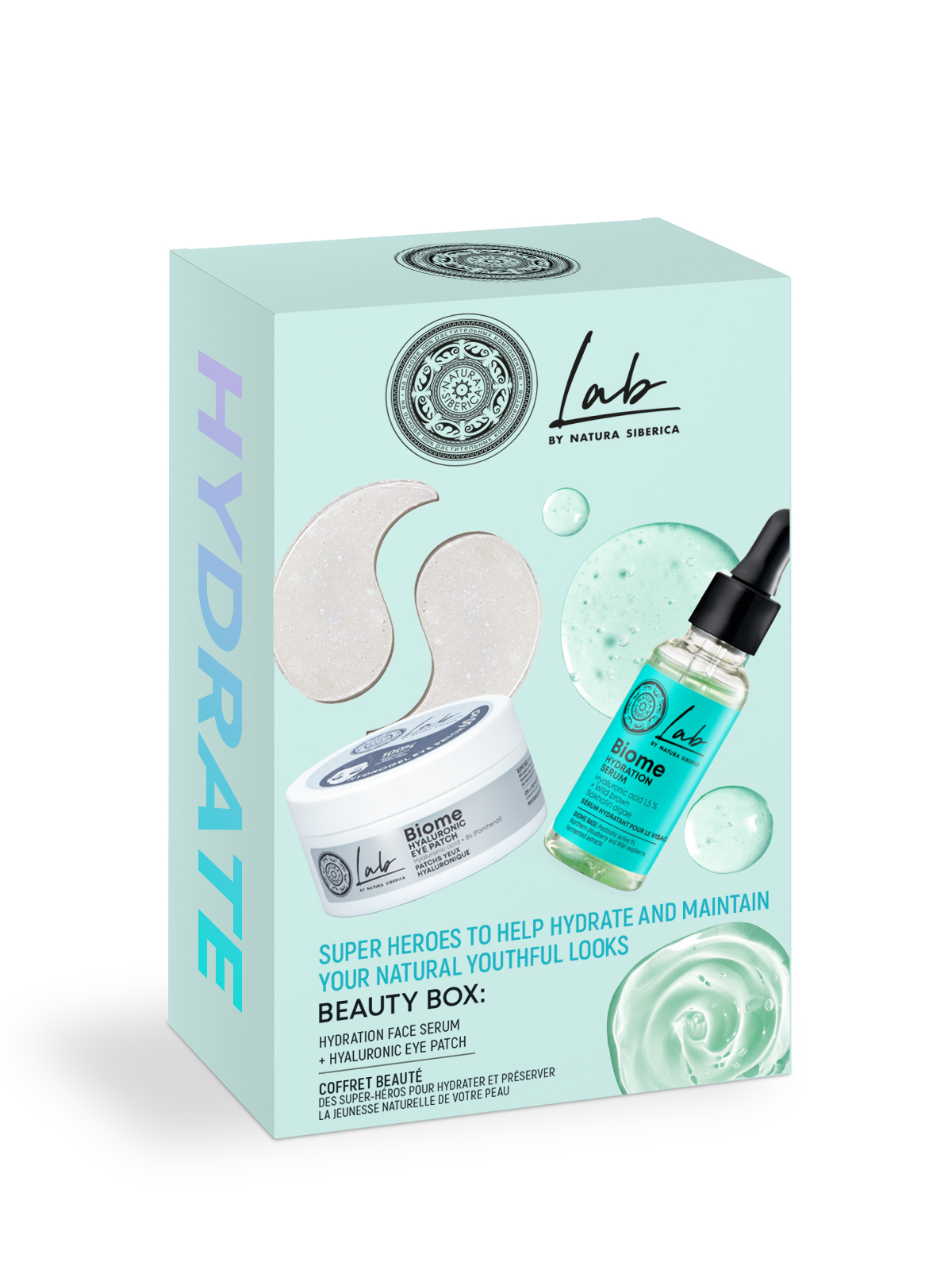 BEAUTY BOX HYDRATE
Instant hydration and restoration for an incredibly firm skin! This powerful duo of hyaluronic acid and fermented extracts plants moisturizes and restores the balance of your skin,
enhancing its natural protective barrier.
BIOME HYDRATION FACE SERUM
Hyaluronic acid 1,6 % + Wild brown Sakhalin algae
The power of algae for long-lasting hydration. The serum instantly moisturizes, helping to erase traces of stress and fatigue, reaching deep layers of your skin
and improving its tone and elasticity.
BIOME HYALURONIC EYE PATCH
Hyaluronic acid + B6 (Panthenol)
Try this beauty essential, a super hero to hydrate and restore skin tone while erasing signs of fatigue.
Volume: