Main page / Brands / ORGANIC SHOP / SKIN SUPER GOOD BY ORGANIC SHOP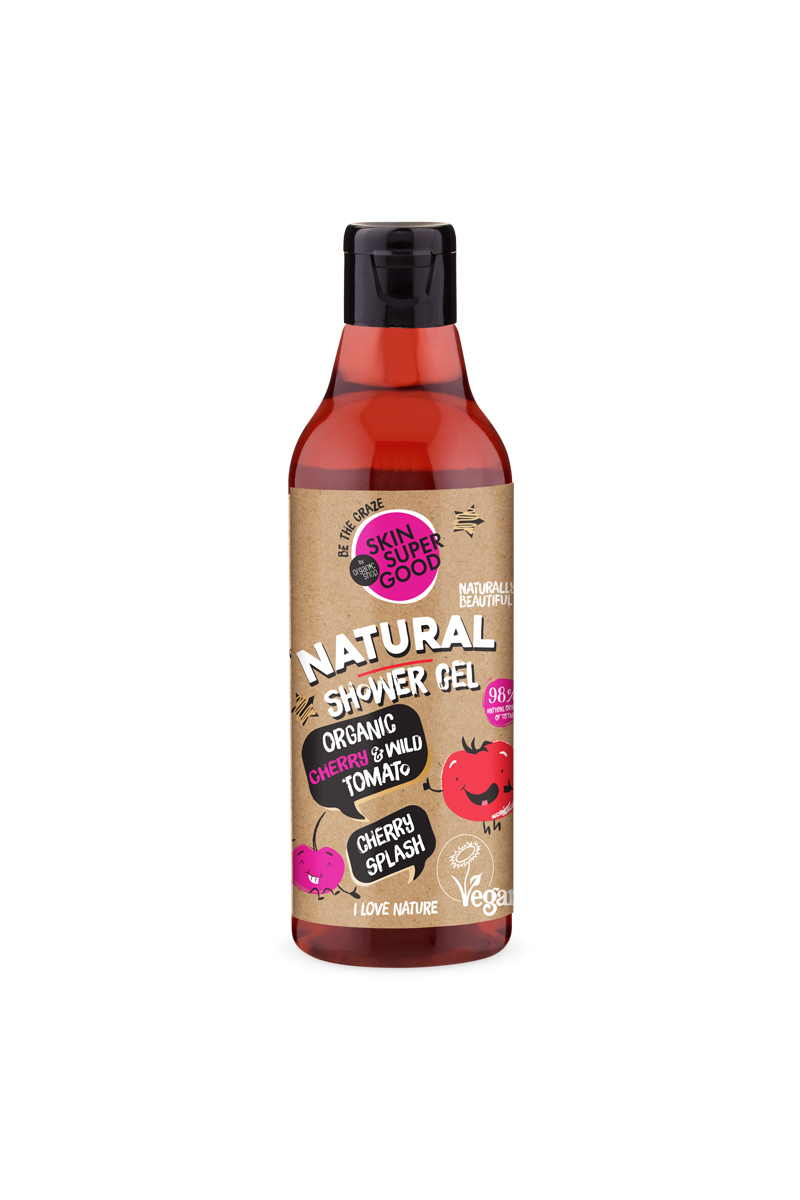 Organic Shower Gel Cherry Splash 250ml
Shower gel "Cherry Splash" Cherry & Wild Tomato.
Cherry Splash - an extract nourishing shower gel. Its thick foam envelops you with a scent of ripe Barbados cherry, tenderly infusing your skin with essential hydration.
Organic extract of Babados cherry deeply moisturizes skin to leave it feeling soft and velvety. Organic tomato extract - the richest source of vitamins and nutrients to give skin firmness and elasticity. Organic Acai extract softens and smooths skin. Indian soap nut - a natural washing gel base.
Volume: 250 ml