Main page / Brands / ORGANIC SHOP / SKIN SUPER GOOD BY ORGANIC SHOP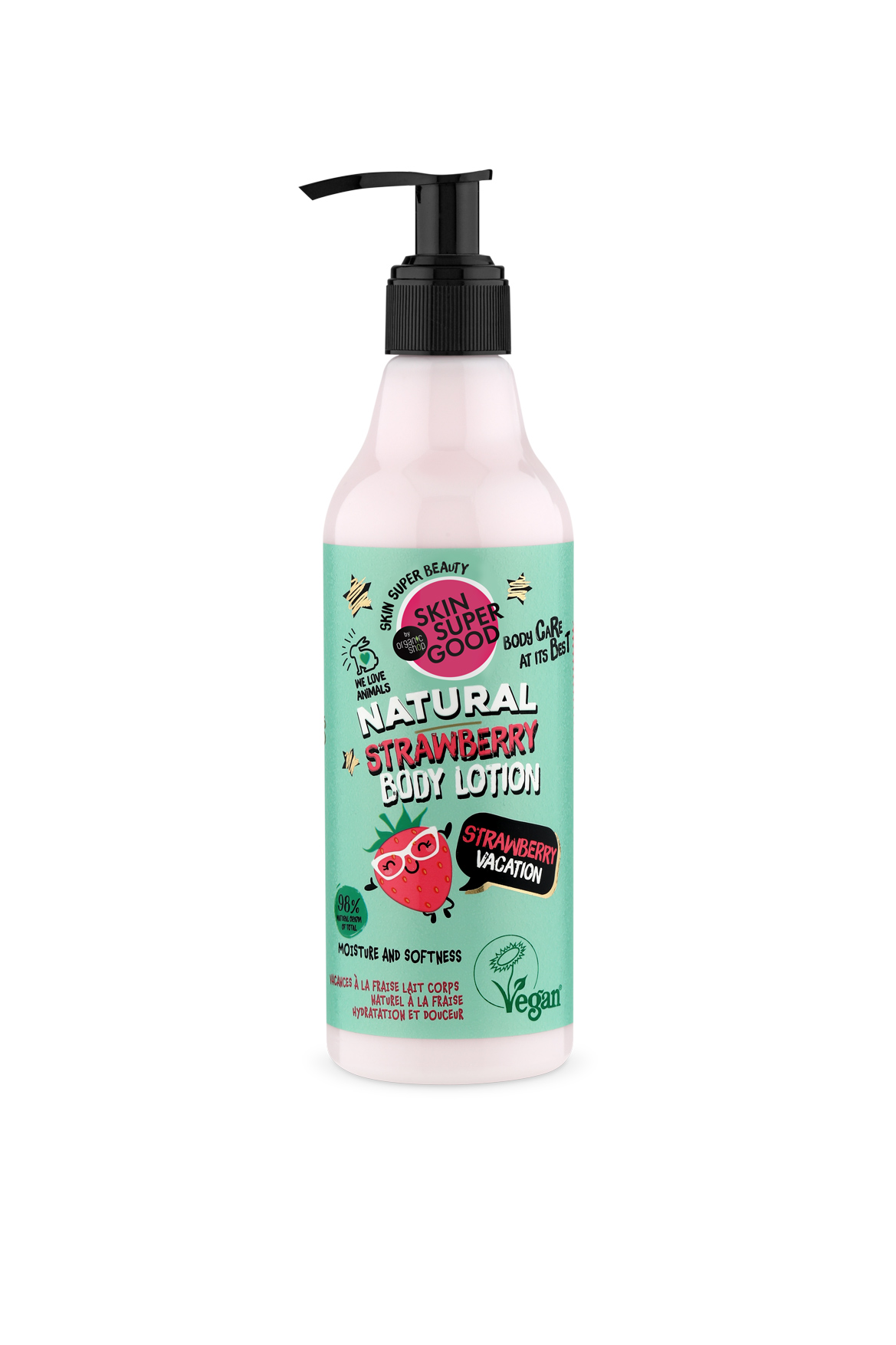 NATURAL STRAWBERRY BODY LOTION
Try body lotion and let your skin be amazingly silky.
Organic strawberry extract softens the skin and gives the aroma of ripe berries.
Organic banana extract gives your skin a real vitamin boost.
Organic almond oil is rich in proteins, moisturizes the skin, helps to preserve its youth and beauty.
Volume: 250 ml