Main page / Brands / ORGANIC SHOP / SKIN SUPER GOOD BY ORGANIC SHOP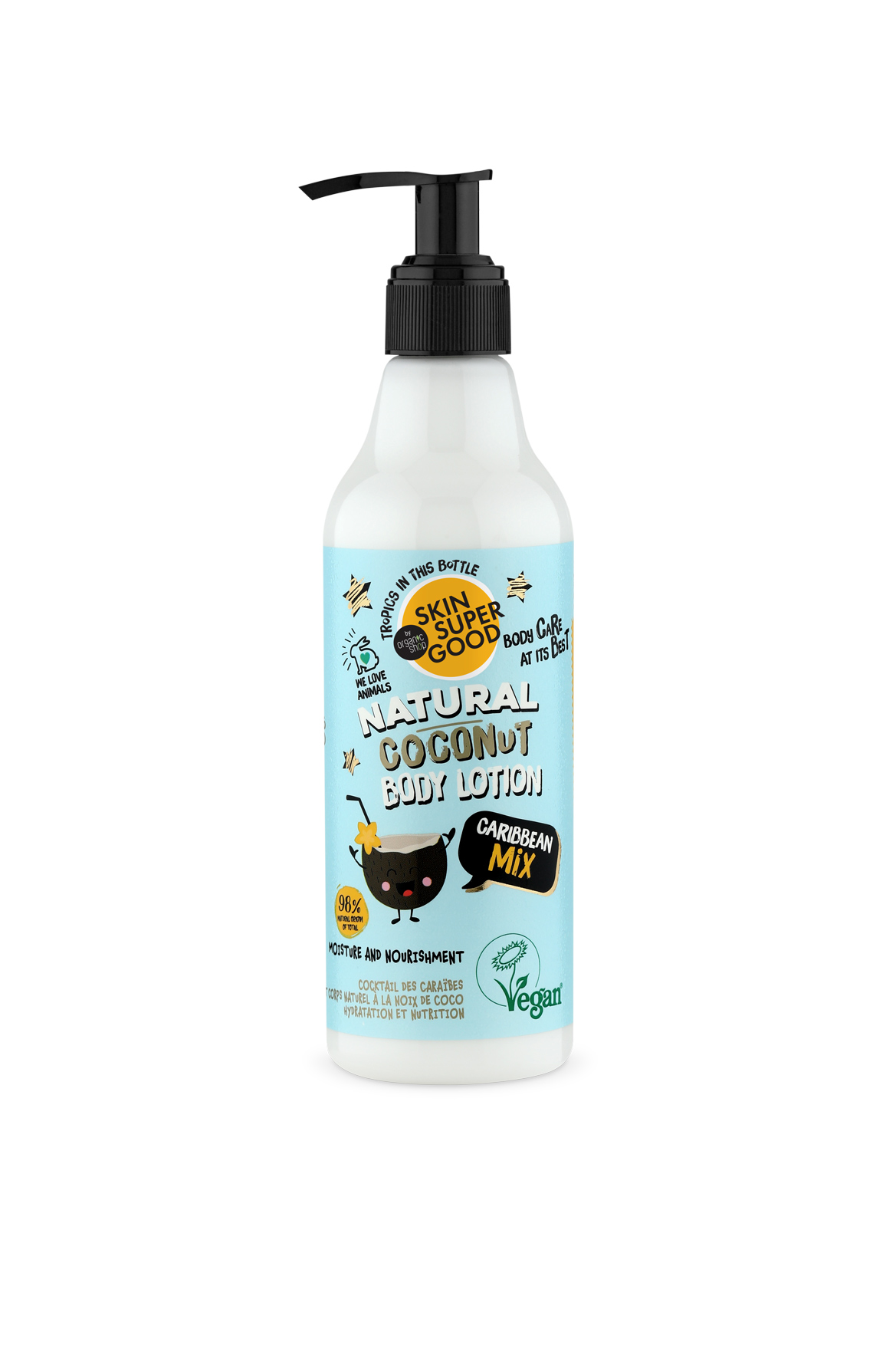 NATURAL COCONUT BODY LOTION
Feel the fiery Caribbean rhythms with moisturizing and nourishing Coconut body lotion!
Organic coconut oil is extremely useful and nutritious, instantly softens the skin and gives it tenderness.
Organic mango extract tones the skin, gives firmness and elasticity.
Organic passion fruit extract contains a maximum of vitamin E, improves skin elasticity, and preserves its youth and beauty.
Volume: 250 ml