Main page / Brands / ORGANIC SHOP / SKIN SUPER GOOD BY ORGANIC SHOP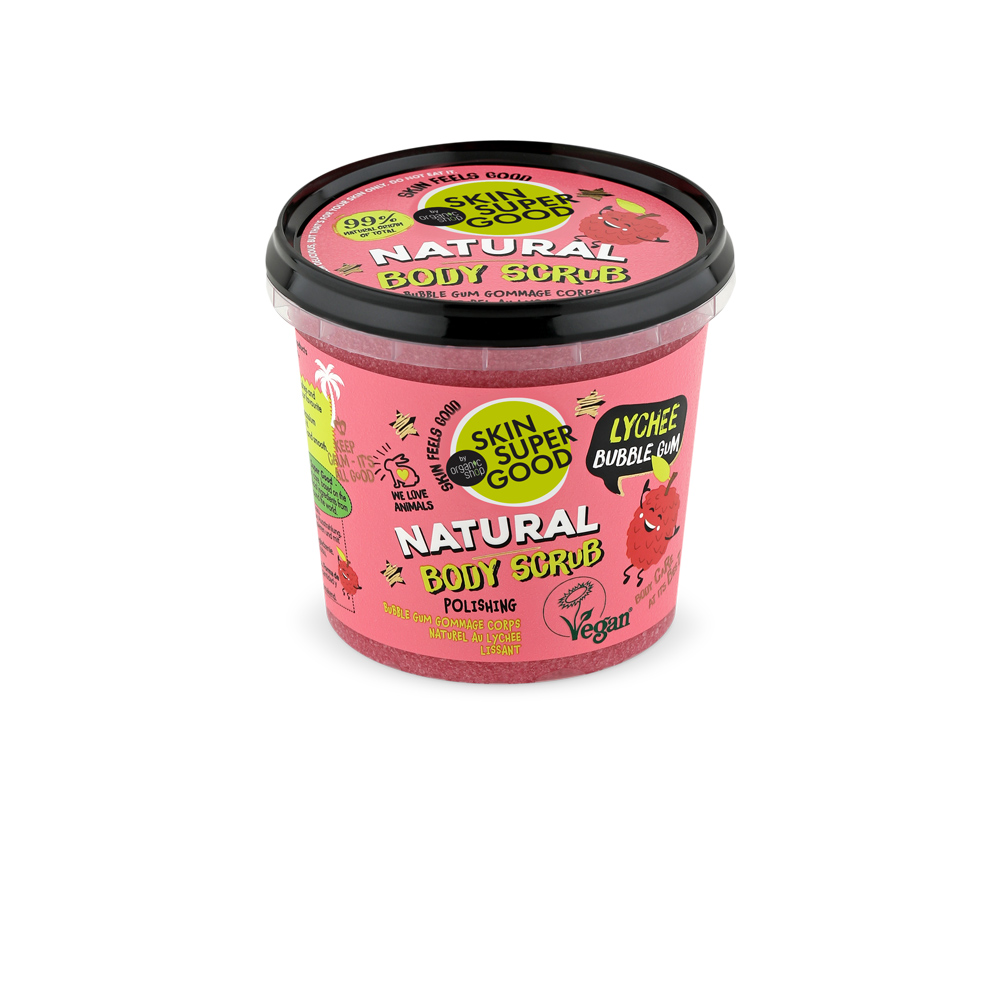 NATURAL BODY SCRUB LYCHEE BUBBLE GUM
This body scrub polishes and smoothes, leaving the aroma of a favorite chewing gum from childhood on the skin.
Organic Lychee extract - due to the high content of potassium, it retains moisture in the skin and tones.
Vanilla sugar perfectly exfoliates the skin, leaving it soft and smooth.
Organic mint extract gently soothes the skin.
Volume: 360 ml