Main page / Brands / ORGANIC SHOP / SKIN SUPER GOOD BY ORGANIC SHOP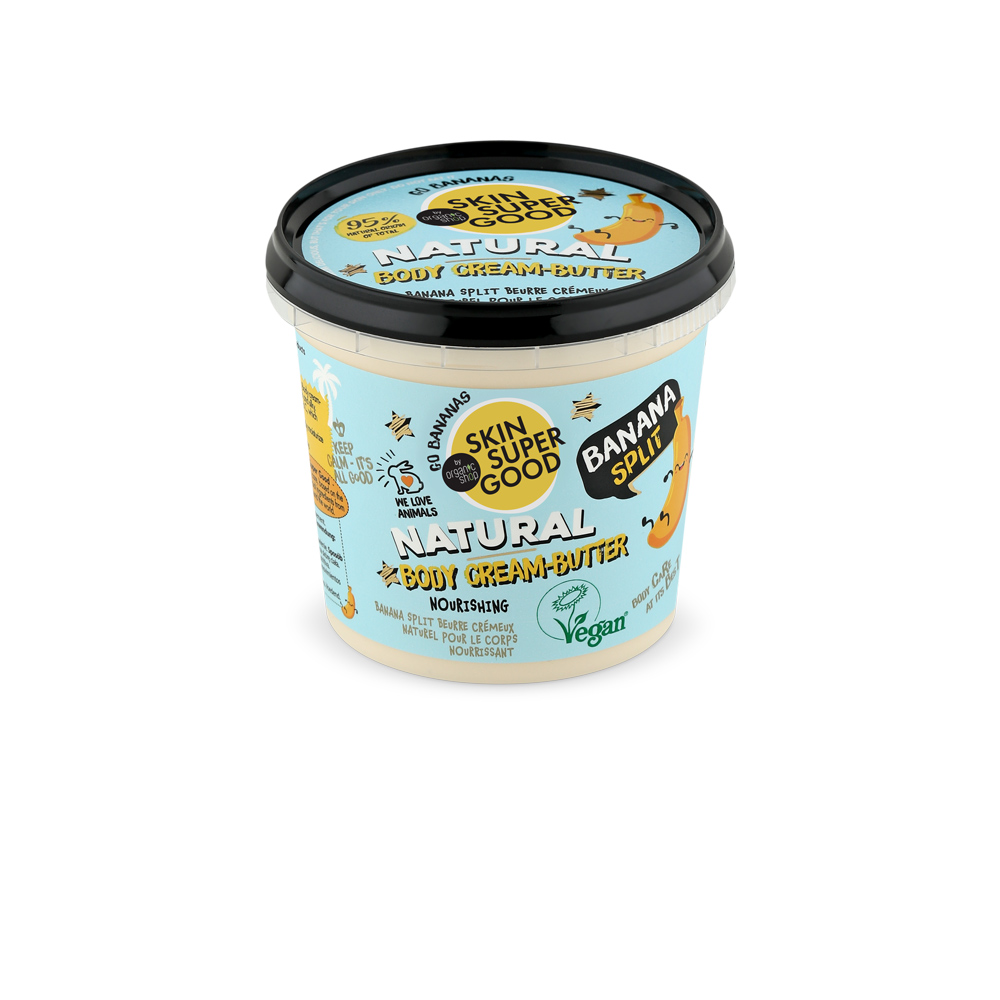 BANANA SPLIT NATURAL BODY CREAM-BUTTER
Incredibly nourishing body cream cream will make your skin soft and silky.
Organic banana extract due to the high content of potassium, deeply nourishes the skin, making it very soft.
Organic extracts of acai and coconut perfectly moisturize the skin, making it smooth and bright.
Organic cocoa butter provides skin tone and elasticity.
Volume: 360 ml