Main page / Brands / NATURA SIBERICA / SUPER SIBERICA PROFESSIONAL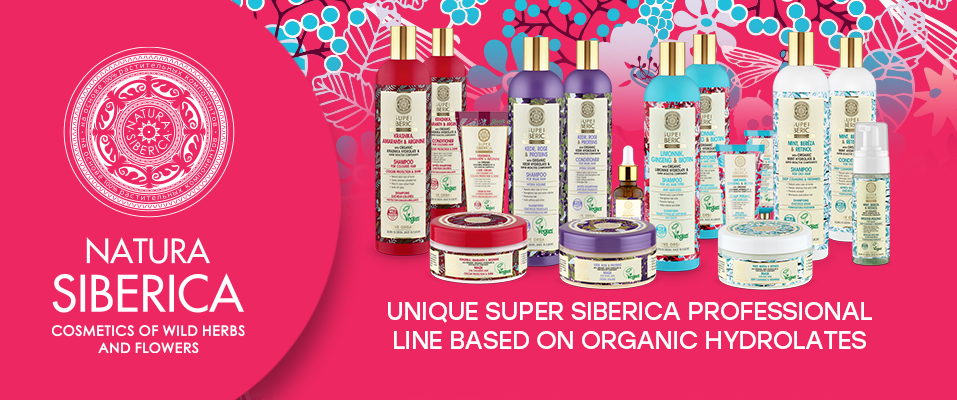 We have taken a step into the future and have created a unique Super Siberica Professional line based on organic hydrolates - concentrated vitamins and microelement coctails derived from plants by distillation. Hair care products, based on hydrolates, provide intensive hair care, add great flavour and rich gloss.
Hydrolates working effectively in couple with modern active components and provide hair with professional salon treatment.