Main page / Brands / WILDA SIBERICA PET CARE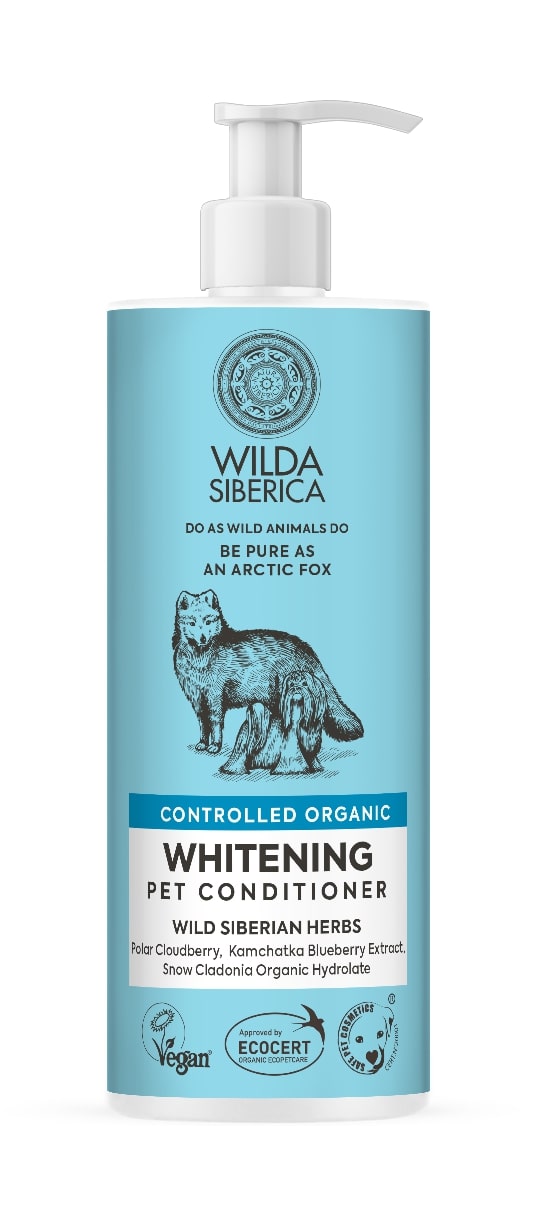 WHITENING PET CONDITIONER
BE PURE AS AN ARCTIC FOX
for helping to keep WHITE COATED animals LOOKING SNOW-WHITE.
WILD SIBERIAN HERBS' EXTRACTS AND OILS
Polar Cloudberry
Arctic Snow Cladonia
Cedar Oil

Kamchatka Blueberry
Polar Cloudberry is a favorite delicacy of the arctic fox. Cloudberries ripen in September. At this time the arctic fox's coat begins to change colour and as winter arrives it becomes completely white. Organic acids and vitamin C contained in the cloudberry reduce the production of melanin, so the coat becomes snow-white, fresh and shiny. It is also capable of withstanding temperatures of minus 50 degrees!
SUITABLE FOR DOGS AND CATS
Volume: 400 ml