Main page / Brands / WILDA SIBERICA PET CARE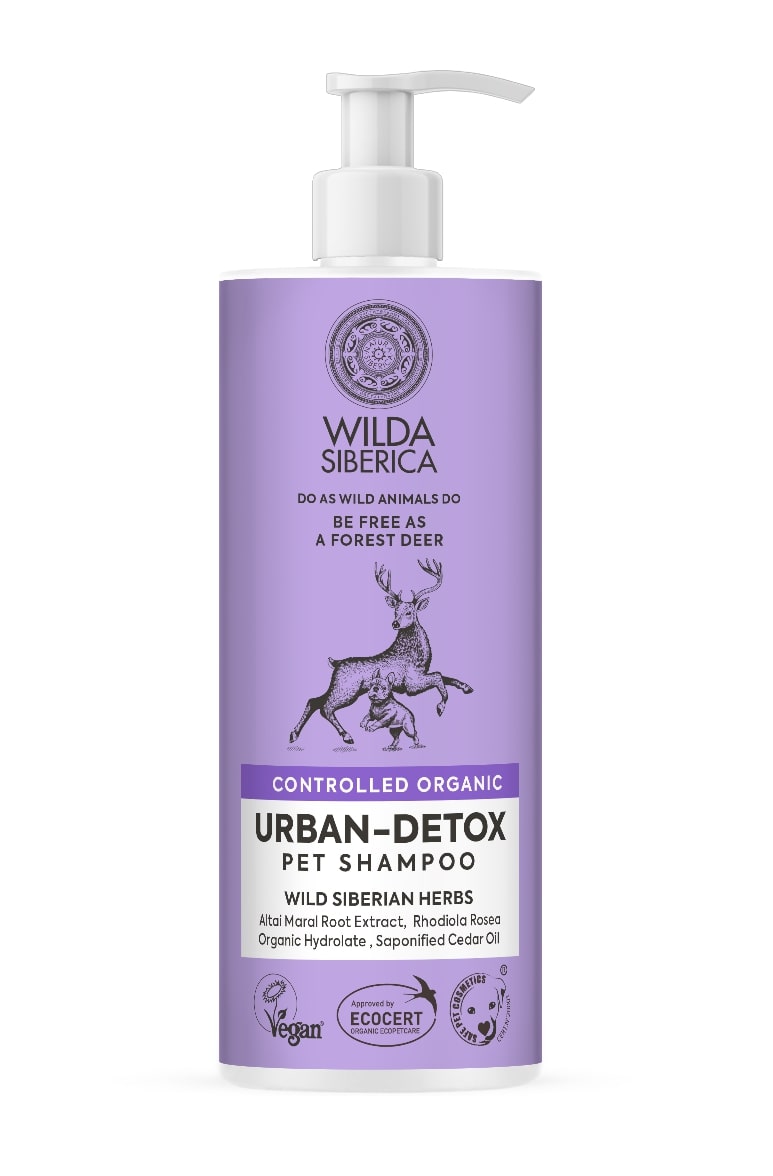 URBAN-DETOX PET SHAMPOO
BE FREE AS A FOREST DEER!
for pets living in LARGE CITIES whose coats need FULL CLEANING and REFRESHMENT.
WILD SIBERIAN HERBS' EXTRACTS AND OILS
Altai Maral Root

Rhodiola Rosea
Cedar Oil

Kuril Redberry
ALTAI MARAL ROOT is a deer's favorite root. It is also called the root of life. Maral root is a powerful source of energy for deer. It makes them faster and stronger for when they need to get away from their enemies in the wild. The root has powerful antioxidant and detoxifying benefits, cleaning and refreshing the skin and coat of the deer.
SUITABLE FOR DOGS AND CATS
Volume: 400 ml