Main page / Brands / WILDA SIBERICA PET CARE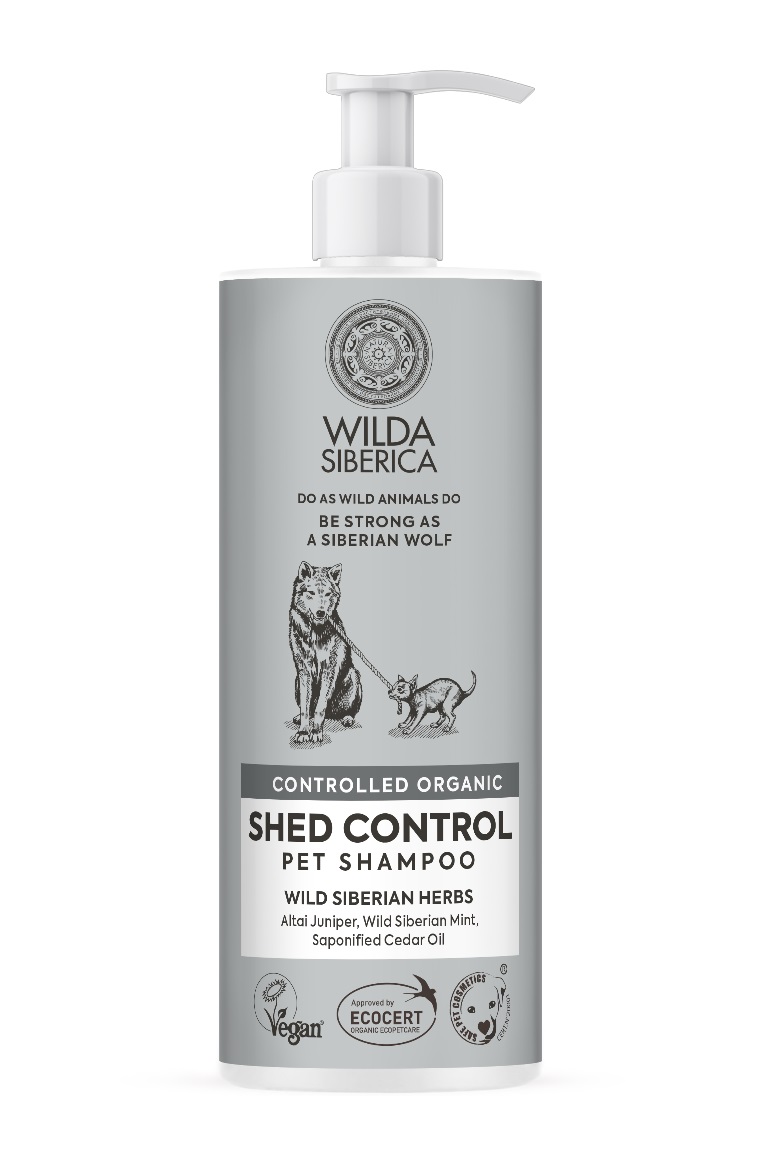 SHED CONTROL PET SHAMPOO
BE STRONG AS A SIBERIAN WOLF
for animals SUFFERING from EXCESSIVE SHEDDING.
WILD SIBERIAN HERBS' EXTRACTS AND OILS
Altai Juniper

Wild Siberian Mint

Cedar Oil
Altai Juniper. In Siberia wolves like to stand in the juniper thickets. Their coats and skin are nurtured by volatile oils, retinol and amino acids which speed up the renewal and regeneration processes. Pets living in cities have no opportunity to take such "baths". This juniper extract based shampoo will make your pet's coat beautiful and dense.

SUITABLE FOR DOGS AND CATS
Volume: 400 ml