Main page / Brands / WILDA SIBERICA PET CARE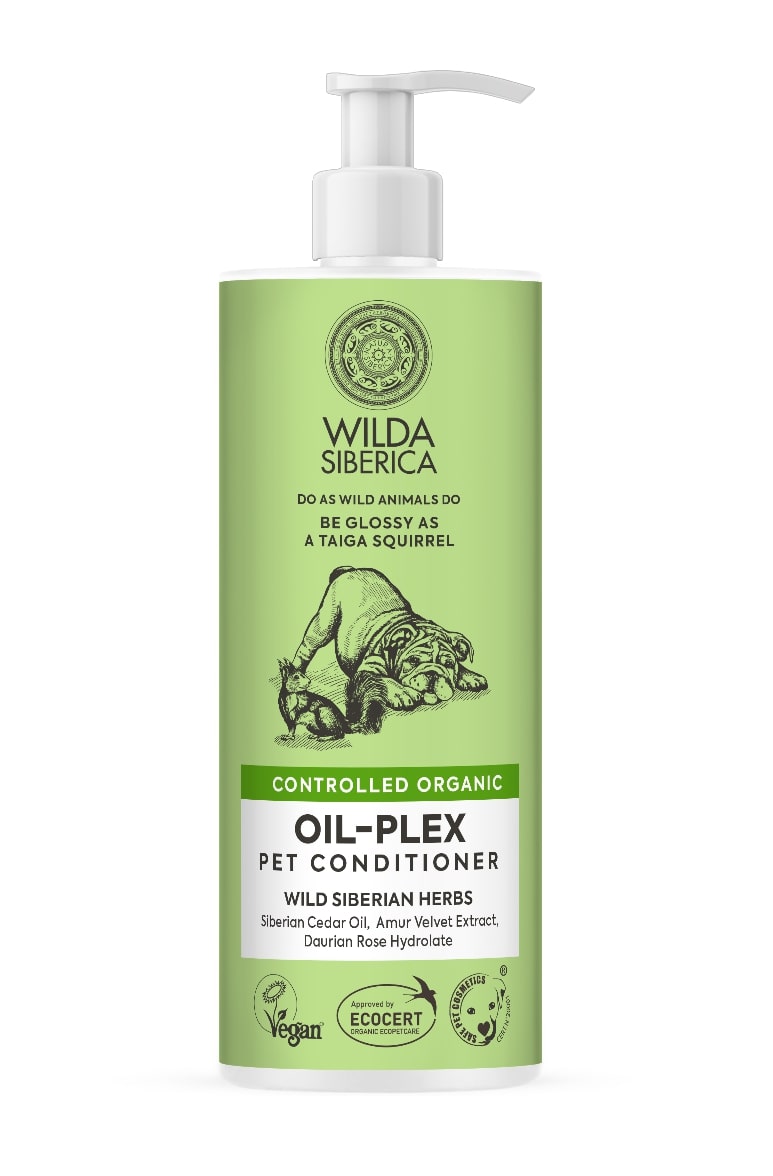 OIL-PLEX PET CONDITIONER
BE GLOSSY AS A TAIGA SQUIRREL
for pets with dry and brittle COATS that lack SHINE.
WILD SIBERIAN HERBS' EXTRACTS AND OILS
Siberian Cedar oil
Amur Velvet
Rosehip Oil
Daurian Rose
Siberian Cedar. Squirrels love to eat cedar nuts and bury them in one of several hollows and nests. Sometimes the squirrel forgets about the location of its larder but takes advantage of the reserves of other squirrels, if it stumbles upon them. Cedar nut oil moisturises the skin, restores the structure of the coat and gives it gloss and shine.
SUITABLE FOR DOGS AND CATS
Volume: 400 ml