Main page / Brands / WILDA SIBERICA PET CARE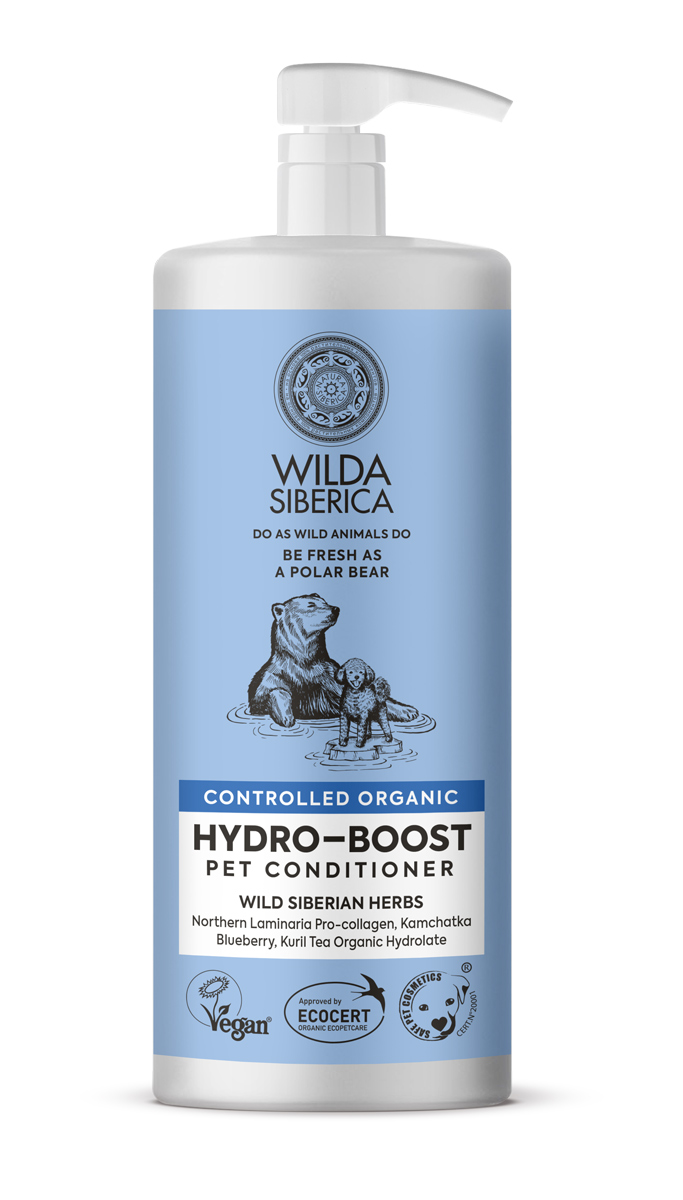 HYDRO-BOOST PET CONDITIONER 1L
BE FRESH AS A POLAR BEAR
for dry COATS THAT NEED HYDRATING.
WILD SIBERIAN HERBS' EXTRACTS AND OILS
Northern Laminaria
Kamchatka Blueberry
Cedar Oil
Kuril Tea
Northern Laminaria is a polar bear's favorite seaweed. Bears are thought to be predators, but they also do not mind eating laminaria. Pro-collagen contained in Laminaria has a rich complex of amino acids that restore the coat, making it soft and silky. Iron and potassium in Laminaria, actively moisturise the coat while iodine nourishes and promotes growth.
SUITABLE FOR DOGS AND CATS
Volume: 1000 ml