Main page / Brands / WILDA SIBERICA PET CARE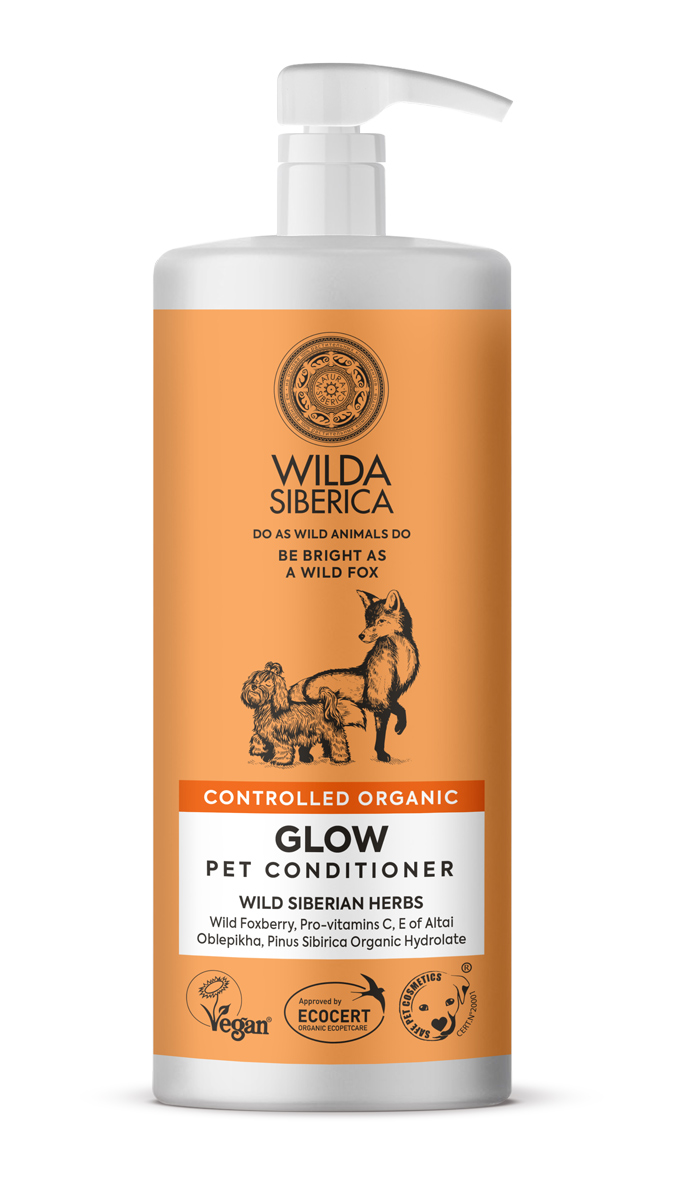 GLOW PET CONDITIONER 1L
BE BRIGHT AS A WILD FOX
for pets with dull coats that lack COLOUR and VOLUME.
WILD SIBERIAN HERBS' EXTRACTS AND OILS
Wild Foxberry
Altai Oblepikha
Cedar Oil
Pinus Sibirica
Wild Foxberry is a fox's favorite delicacy. They like eating it while resting. It contains oleic acid, which moiturises the coat and the foxberry is full of antioxidants which leave the coat bright and silky.
SUITABLE FOR DOGS AND CATS
Volume: 1000 ml