Main page / Brands / WILDA SIBERICA PET CARE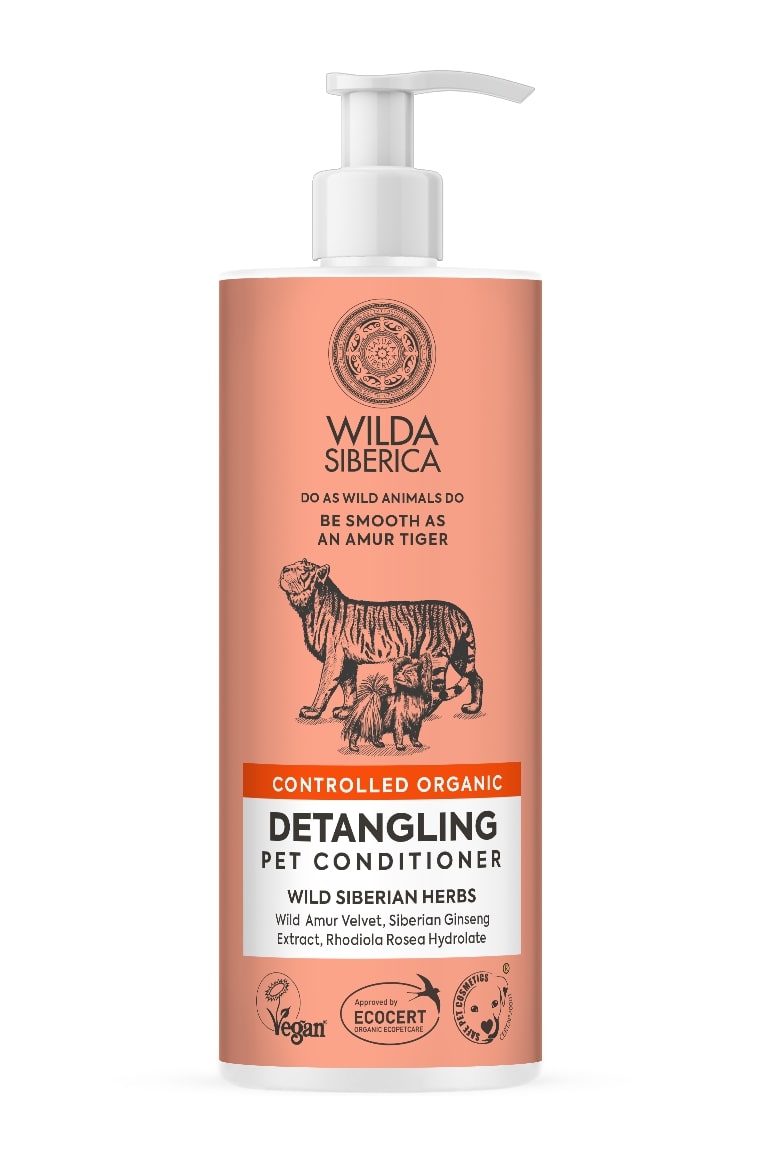 DETANGLING PET CONDITIONER
BE SMOOTH AS AN AMUR TIGER
for LONG and MEDIUM coats. ENSURE EASY and CAREFUL DETANGLING.
WILD SIBERIAN HERBS' EXTRACTS AND OILS
Wild Amur Velvet
Siberian Ginseng

Cedar Oil

Rhodiola Rosea

Hydrolate
Wild Amur Velvet trees form a natural living environment for tigers. They like to rest where it grows and rub their coats on its bark. A tiger can also eat berries from the tree. Amur velvet is rich in vitamins, essential oils, and polysaccharides. They nourish the tiger's coat. Siberian Ginseng is filled with А, В, and C vitamins and organic acids that moisturise the coat, making it fresh and easy to detangle.
SUITABLE FOR DOGS AND CATS
Volume: 400 ml