Main page / Brands / WILDA SIBERICA PET CARE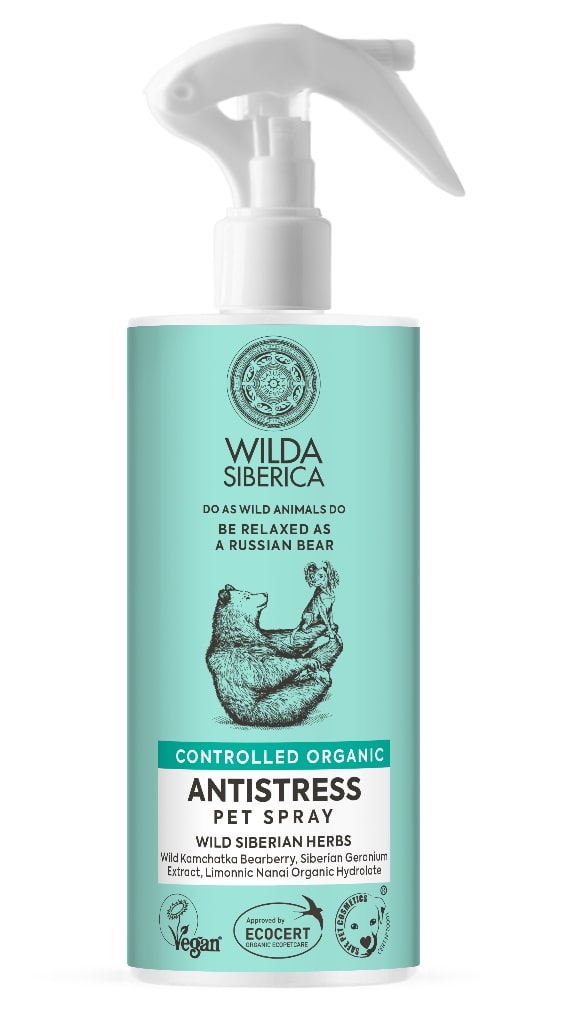 ANTISTRESS PET SPRAY
BE RELAXED AS A RUSSIAN BEAR
is a SOOTHING REMEDY for pets with Itchy skin.
WILD SIBERIAN HERBS' EXTRACTS AND OILS
Wild Kamchatka Bearberry
Siberian Calendula

Altai Oblepikha Oil
Limonnic Nanai

Siberian Geranium
Wild Kamchatka Bearberry is a bear's favorite delicacy. They like to hide in its bushes away from insects and often eat berries at the same time. The bearberry is full of vitamins and ursolic acid that restore and soothe skin that the bear injured during the mating period.

Directions for use Apply: a generous amount of spray onto the coat and skin. Brush pet's coat. Do not rinse.
SUITABLE FOR DOGS AND CATS
Volume: 250 ml