Main page / Brands / NATURA SIBERICA / TRAVEL SIZES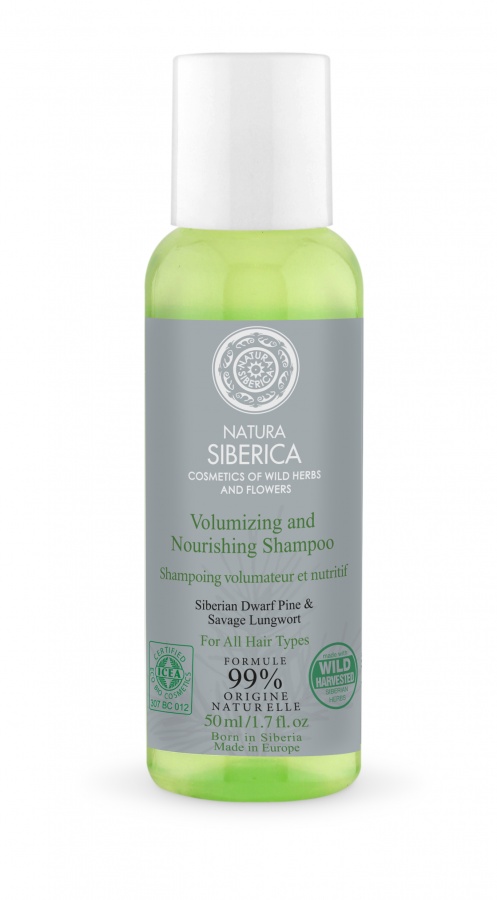 Volumizing and Nourishing Shampoo, Travel Size
This shampoo, full of natural ingredients, lifts your hair and leaves it with lush, full, naturally flowing volume.
Rich in amino acids, Wild Harvested Siberian Dwarf Pine deeply and gently cleanses the scalp, strengthens and repairs damaged hair, and protects from environmental stresses.
Savage Lungwort smoothes and provides long-lasting shine.
Volume: 50 ml