What's New
2020-07-10
TAIGA STORIES NEW NATURAL LINE MADE WITH FRESH TAIGA HERBS AND BERRIES
TAIGA STORIES OF GRANDMOTHER AGAFIA is a unique range where we collected all the secrets of Taiga.
With special care to environment we gather plants and herbs to create useful products for hair and body.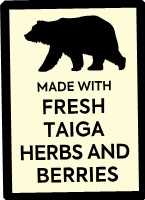 Taiga dwellers gather wild herbs and plants from the impassable regions of the taiga. As fresh herbs contain many vitamins, the collected plants are put into the extractor WITHIN 6 HOURS AFTER GATHERING.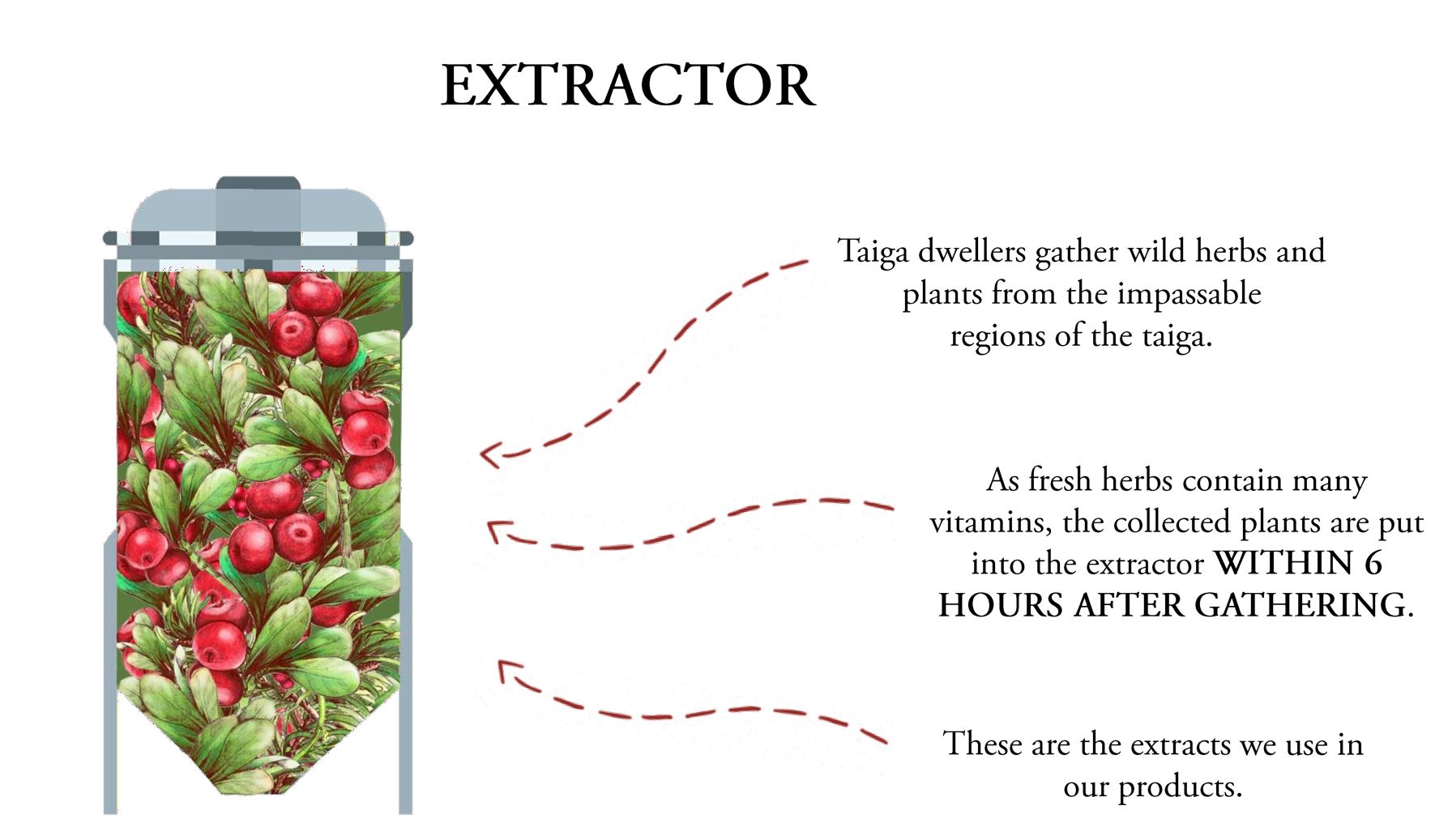 Main herbs in Taiga Stories line:
SIBERIAN GINSENG which we use in our range, is worth gold! Taiga people call it "golden root" or "the root of life". Thanks to its high content of vitamins A, C, D, E, B-group and oleic acid, it helps restore hair and nourishes roots.
BEARBERRY helps to strength roots and makes hair stronger, deeply moisturizes, leaving hair radiant.
BURDOCK due to the high content of vitamins B, A, E, C and fatty acids, intensively restores and deeply nourishes hair, while eliminating brittleness.
MARAL ROOT contains a great number of vitamin C and has incredible strengthen and protect hair, give it volume, energize it with vitamins, and make it thick and shiny.
ARMORACIA strengthens hair, carefully takes care of its structure and makes it smooth and thick.
ALTAI OBLEPIKHA which we grater by hand, intensively nourishes and strengthens hair roots, while making hair thick and strong. Sea-buckthorn berries are the only berries that contain the beneficial Omega 3-69 fatty acids and the rare Omega 7 fatty acid.
BILBERRY contain a beneficial vitamin C, that nourishes hair roots to promote natural hair growth.
RASPBERRY activates the growth of strong and resilient hair, thanks to the high content of vitamin C in berries.
BIRCH CHAGA makes skin soft and smooth, and also has phytoncidal properties. It provides skin elasticity, making it radiant.
SAGEBRUSH which we grater by hand, was known as the «magic plant» by Sibrian locals even in the ancient times. Its soothes skin and strengthen hair.
SAGAN DAILYA saturates skin and hair with vitamins.
WHITE MELILOT which we gather by hand, soothes scalp, strengthens hair, prevents dandruff and maintains hair thickness.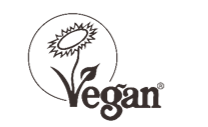 VEGAN TRADEMARK – ensures all products and its derivatives that are registered are free from animal ingredients and TESTING.